Maggie Mixsell
Instructor
Beginning Acting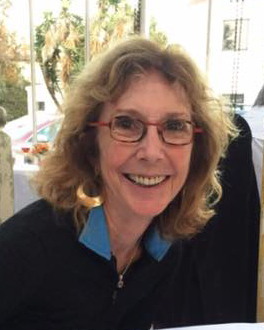 About Maggie
Maggie Mixsell has lived in Montecito for more than 40 years. She moved here from Ohio with her Santa Barbaran mother who missed the area and wanted to return home. Upon arrival, Maggie attended UCSB undergraduate school, studying anthropology, math and dramatic arts. Her love for the dramatic arts as a director found her volunteering in the drama department at Santa Barbara City College under then Santa Barbara City College Department Chair Rick Mokler.
That contribution afforded her an acceptance letter into UCSB's dramatic arts graduate program, where she received her Master's degree. In between the studies and volunteer work, Mixsell sent her children to Montecito Union School, where she served on the PTA board and was a volunteer teacher's aid for the third grade class.
Mixsell now lectures for UCSB's dramatic arts program and is a teacher for the City College's theatre arts program. She is artistic director of Speaking of Stories, where she also heads the "Word Up" educational outreach program, which is geared primarily to at-risk youths.
"I love my work, I love working with actors and making it happen and am very happy to be living in Montecito doing what I love to do," says Mixsell.
---
Education:
PHD, Dramatic Arts, UCSB
MA, Dramatic Arts, UCSB
---
Course Taught:
TA 111: Beginning Acting
TA 214: Advanced Acting
TA 215: Beginning Directing