Find your path
Expand your horizons by taking a range of classes, or focus on the field that inspires you. You can rely on our support as you aim for success.
Announcements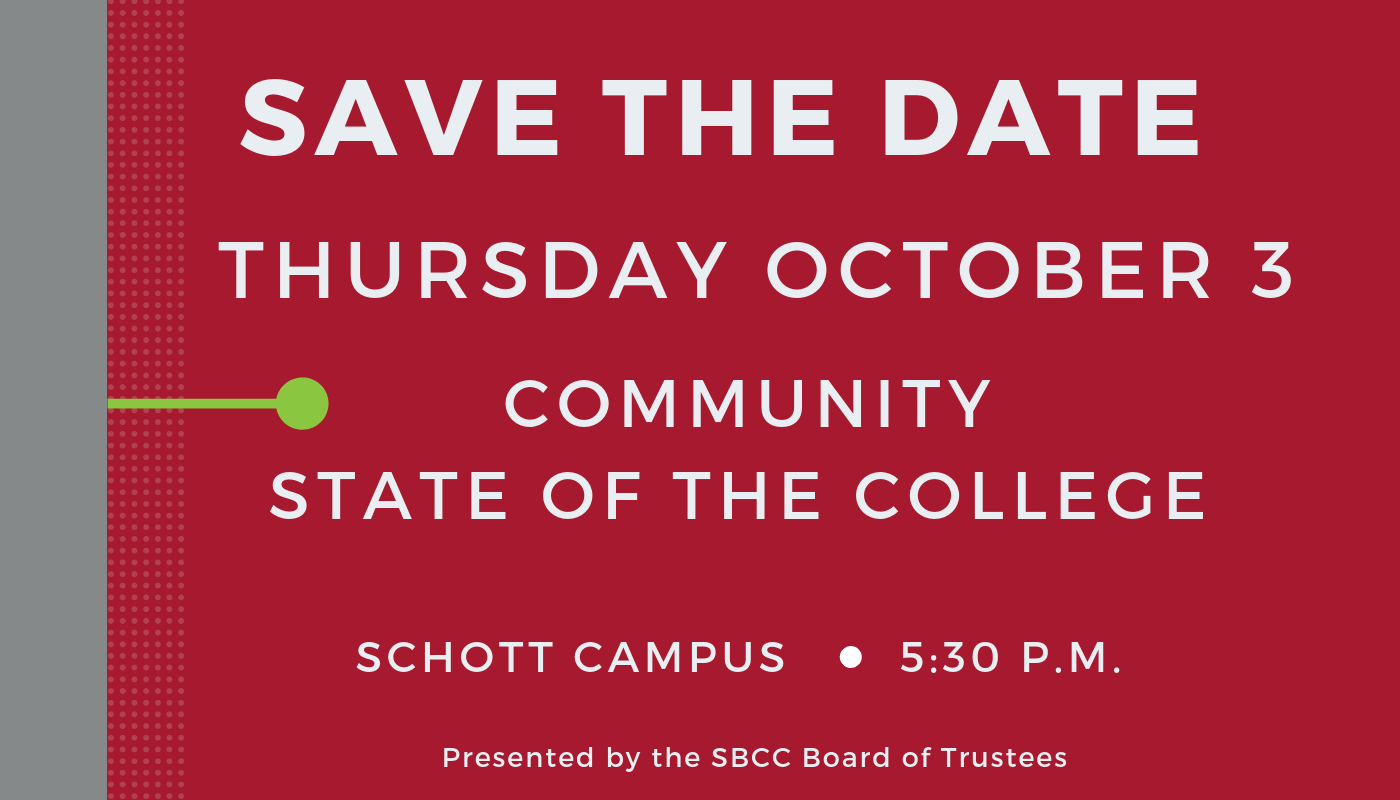 Community State of the College, October 3, 5:30 p.m. at Schott Campus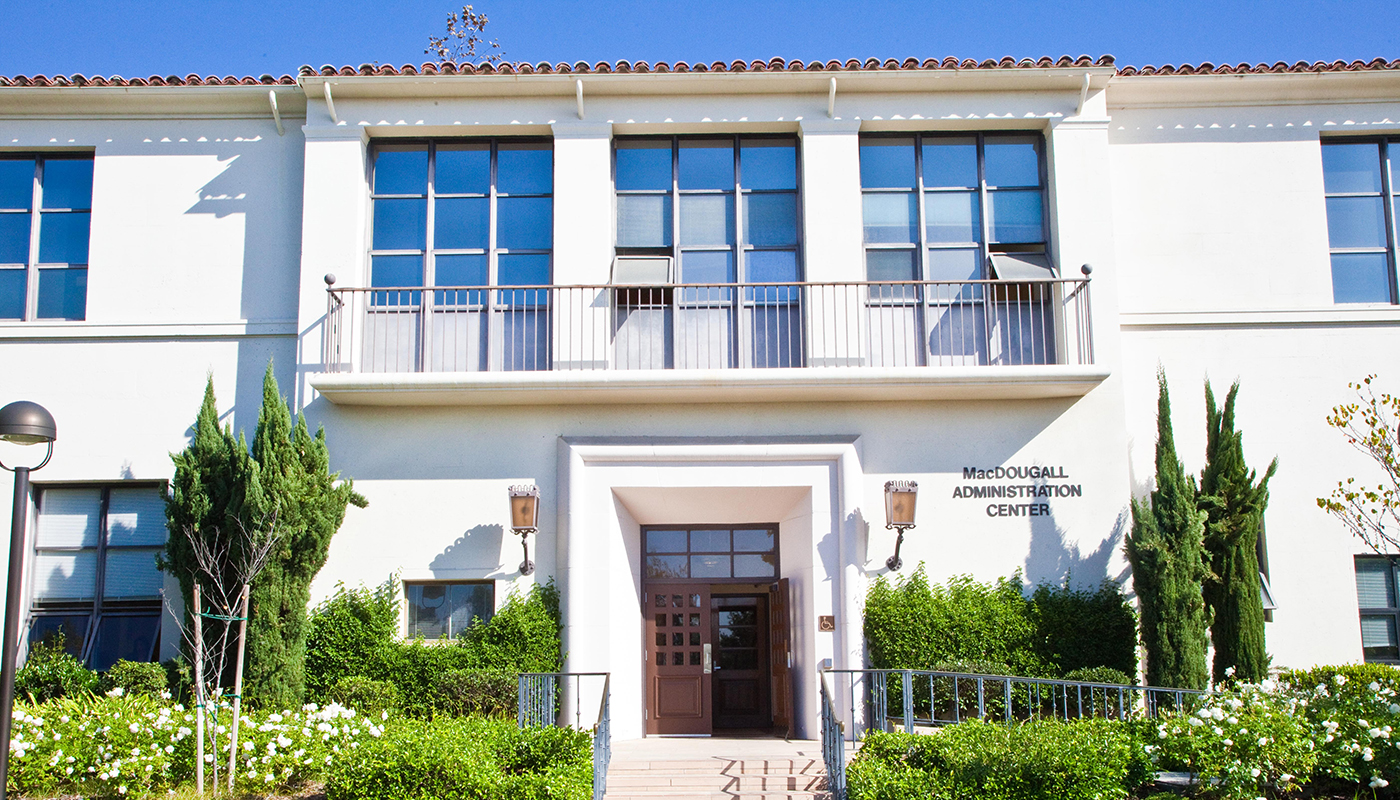 The Board of Trustees has announced that the search for a new Superintendent/President is underway. Read more...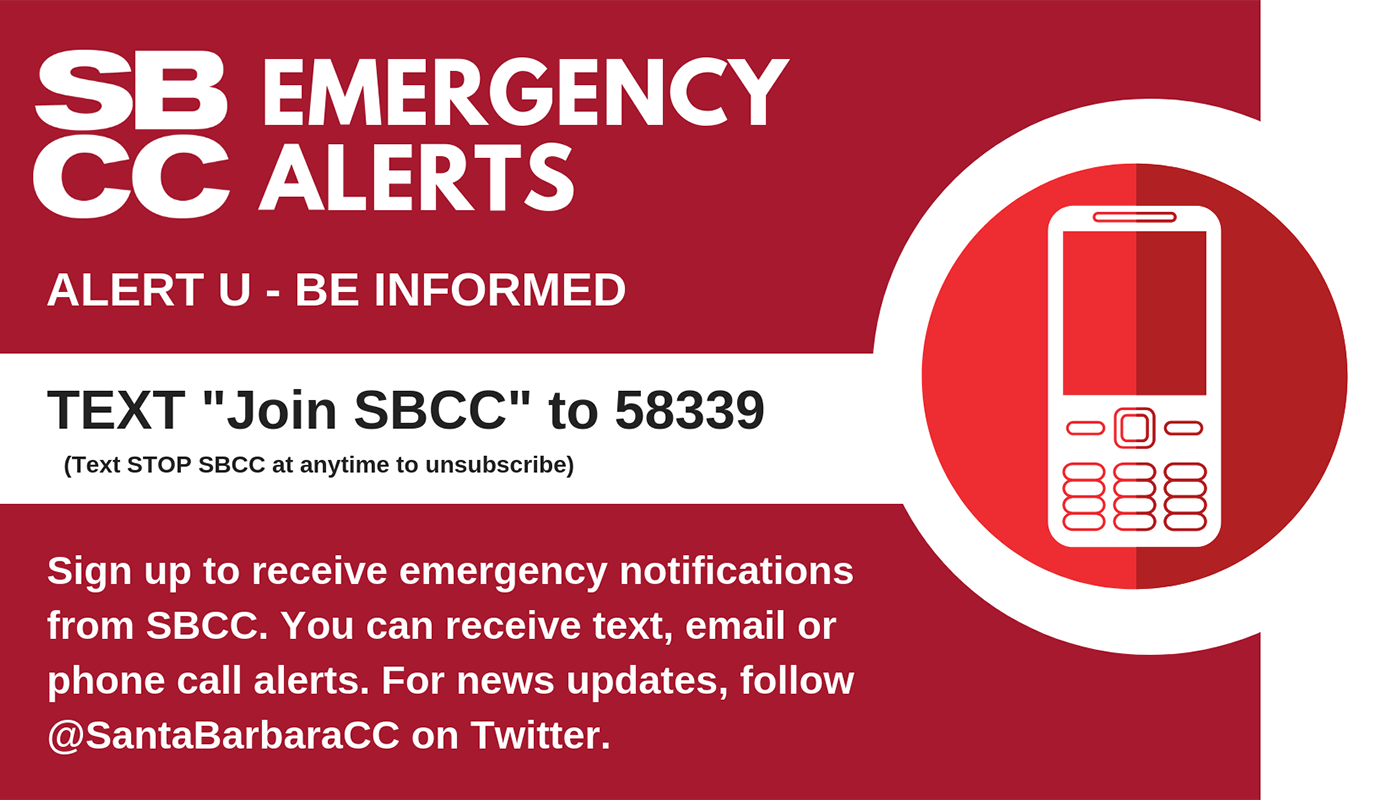 Sign up for Alert U to receive emergency notifications: Text "Join SBCC" to 58339