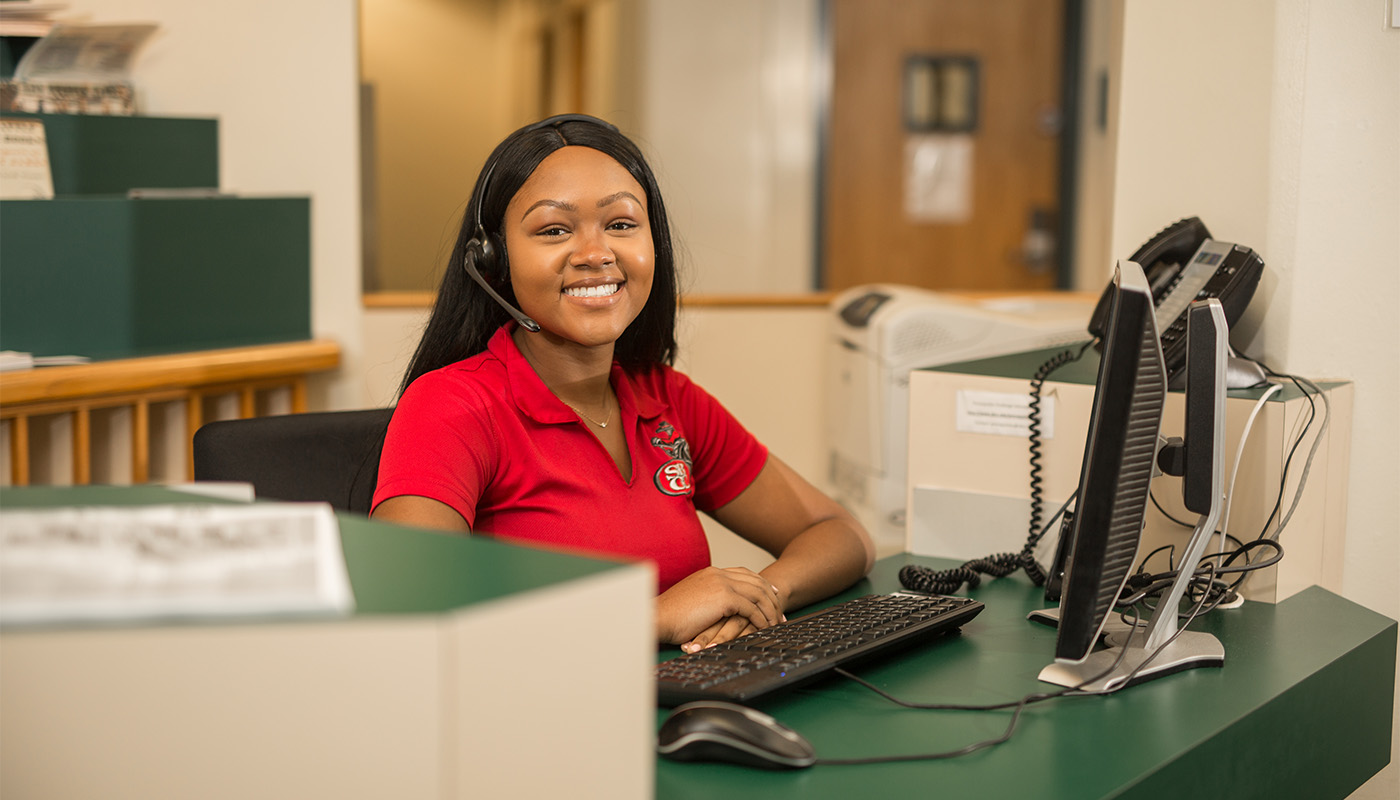 Student Support and Resources
Spring 2023 Remote and In-person Hours
| | | |
| --- | --- | --- |
| Remote Hours | Days | In-person Hours |
| 9 a.m. - 4 p.m. | Mondays | 9 a.m. - 4 p.m. |
| 9 a.m. - 4 p.m. | Tuesdays | 9 a.m. - 4 p.m. |
| 9 a.m. - 6 p.m. | Wednesdays | 9 a.m. - 6 p.m. |
| 9 a.m. - 4 p.m. | Thursdays | 9 a.m. - 4 p.m. |
| 9 a.m. - 1 p.m. | Fridays | None |

Spring Break Hours (March 27 - April 1, 2023)
Monday 3/27 - 9 a.m. - 4 p.m. (In-person and Remote)
Tuesday 3/28 - 9 a.m. - 4 p.m. (In-person and Remote)
Wednesday 3/29 - 9 a.m. - 4 p.m. (In-person and Remote)*
Thursday 3/30 - 9 a.m. - 4 p.m. (In-person and Remote)
Friday 4/1 - 9 a.m. - 4 p.m. (Remote ONLY)**
* There will be no evening hours on Wednesday, March 29th. Remote and In-person hours will close at 4:00 p.m.
** Extended remote-only hours on Friday, March 31st from 9 a.m. - 4 p.m. Last day to withdraw from classes!
Student Services business hours are subject to change.
Please check specific department webpages (linked below) to access remote services.


Student Resource Finder
Need help finding the resources and support you need to succeed? Try our Student Resource Finder!
| | |
| --- | --- |
| Student Services Departments (map) | Additional Services and Resources |
| | |