Welcome to Theatre Arts
The Theatre Arts Department at Santa Barbara City College offers a variety of programs of study and experience suited to the needs of the serious theatre student, as well as those students who wish to include theatre arts as part of their liberal arts education. With curricula in Acting/Directing, Design/Lighting, Costuming and Technical Production, the program provides an intensive two-year course of study that prepares Theatre Arts majors for transfer to a four-year college or university—ready to do advanced, upper division work.
Hands-on practical experience is stressed through a wide-ranging production program. Students have the opportunity of working in all phases of production and performance and are encouraged to take on increasing levels of responsibility. By the time they complete their Associate in Arts degrees, many of our students have appeared in principal roles in student showcase and/or Santa Barbara City College Theatre Group productions, served as crew heads and stage managers on specific productions, and designed or directed showcase performances. These experiences, combined with intensive classes in the various theatre arts disciplines, have contributed greatly to the success of those who have chosen to continue in theatre or related pursuits beyond City College—either through further study or by entering the job market directly.
For the liberal arts student, ample opportunities to participate in productions, either by performing or working behind-the-scenes, combined with the freedom to select courses in areas of interest, provide an exciting and enriching addition to their other studies.
The unique combination of state-of-the-art facilities, professional faculty and staff, and an active, respected production program make theatre studies at Santa Barbara City College worthy of any student's consideration.
The Theatre Group
Santa Barbara City College is also home to the critically acclaimed The Theatre Group at SBCC, the oldest producing theatre organization in Santa Barbara County. Since 1977, The Theatre Group has been located in the Garvin Theatre Complex on SBCC's beautiful West Campus.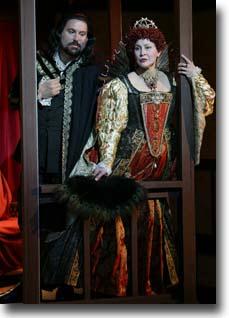 By combining professional and community actors and designers with SBCC's very best student actors and technicians, The Theatre Group creates an exciting and rewarding program that both teaches and entertains. It is recognized as one of the outstanding theatre companies in Santa Barbara, both in terms of production quality and audience size having won more Santa Barbara Independent Theatre Awards than any other company in the county.
For information on the The Theatre Group at SBCC call the box office at 805-965-5935 or visit the website www.theatregroupsbcc.com
Theatre Arts Dept. Offices
Drama Music Building
(805) 965-0581, ext. 2376 (DM152)
Theatre Box Office, (805) 965-5935
Katie Laris, Co-Chair (DM122 ext. 2497)
R. Michael Gros, Co-Chair (DM123, ext. 4049)
Pam Lasker, Theatre Manager (Box Office, ext. 2375)
Christina Frank-Bellew, Production Office Assistant (DM152, ext. 2376)
Theatre Arts Scene Studio
Ben Crop, Technical Director (DM147B, ext. 4006)
Jason Flynn, Theatre Technician (DM147A, ext. 2370)
Chris Turner, Scene Shop Foreman (DM147A, ext. 2370)
Theatre Arts Costume Studio
DM126 (805) 965-0581, ext. 2424
Clarice Hillebrand, Costume Supervisor (DM125)
Faculty and Offices
R. Michael Gros, Co-Chair (DM123, ext. 4049)
Katie Laris, Co-Chair (DM122, ext. 2497)
Pat Frank, Director of Design and Technology (DM114A, ext. 2369)
Pamela Shaw, Costume and Makeup (DM124, ext. 4036)
Dr. Michael Downey (DM114D, ext. 2762)
Maggie Mixsell (DM114D, ext. 2325)
Matt Talbott (DM114D, ext. 2762)
Nenad Pervan (DM114D, ext. 2762)