Bill Jorgensen Remembered
Bill Jorgensen Remembered
William (Bill) C. (Clarence) Jorgensen (Aug 4, 1922 – May 15, 2015)
Written by Genevieve (Genny) Anderson
Bill Jorgensen, or 'Jorgy' as he was affectionately called by his students and friends, taught Marine Biology and Biological Oceanography at Santa Barbara City College (SBCC) from 1966 until his retirement in 1982. He also taught Environmental Biology. Jorgy's marine classes were composed of many students, including approximately 50 students from the Marine Diving Technology (MDT) program at SBCC. These students were comingled for the lectures but placed in separate laboratory sections where the MDT students used scuba diving as part of their science training. Jorgy had the MDT students conduct underwater mapping exercises and assessments of the marine life centered around an area that became known as "Jorgy's Reef" just off Leadbetter Beach and across the street from SBCC. A brass plaque, with an arrow to the reef, which commemorates this area, is located on an outside pillar of the Earth and Biological Sciences (EBS) Building, second floor, near the entrance to the Biological Sciences Office at SBCC.
Jorgy loved the ocean and continued to scuba dive with his students until his retirement at the age of 60. His philosophy for teaching was to get the students involved in the real world (especially the ocean for the MDT students) – to get their feet wet and have them touch and feel the marine creatures. He inspired countless MDT students, as well as others, to have an appreciation for the ocean world while he gave them that basic background in marine science.
Jorgy's life was always centered around the outdoors. One of his first jobs was as a Forest Ranger in Ventura County. Later he focused on the ocean which became his career. Jorgy began his teaching career at Santa Barbara High School, but only briefly before being hired at SBCC. He and his wife, Jean, bought 9 acres on Mountain Drive in Santa Barbara and Jorgy built their dream home – an adobe – almost single handedly. He even made the adobe bricks himself on his property. After retirement in 1982 the Jorgensens sold this property and moved to Oregon to be close to their relatives. The property is now called "Jorgensen Ranch" in their honor.
Jorgy was always an outdoor kind of guy and Jean loved theater, community events and dressing up. They made a great pair with their diverse interests and complimented each other during their long marriage. Jean backpacked with Jorgy when he was a forest ranger and Jorgy dressed up for community events with Jean. Their adobe house had both the ornate cabinets with fancy teacups and a coffee table filled with sand and seashells. The Jorgensens were always a team and loved to travel to exotic places. Together they visited most of the world during their long lives.
Jorgy operated Western Marine Lab during his teaching career at SBCC. This was a company that created sets of 35mm slides of marine species to sell to teachers of all ages. During the 1960s Jorgy was a pioneer with underwater photography and his slide business was well respected all over the world. Without the Internet back then it was hard for teachers to show real examples of marine organisms and Jorgy's '35mm slide sets' (along with a description booklet) gave them all they needed to be successful. He had 100s of underwater slides, arranged into sets by biological groupings. When Jorgy retired he sent the original slides to SBCC where they were scanned into digital format and made available to all the Biological Sciences faculty and staff at SBCC.
Jorgy and Jean were generous supporters of the scholarship funds for the Biological Sciences Department at SBCC. It was Jorgy who helped his uncle (William Olivarious) set up the William Olivarious Scholarship for students in the Biological Sciences at SBCC. He and his wife also donated funds to set up and maintain a marine aquarium in the marine biology lab room at SBCC.
Jorgy was always generous with sharing his knowledge, experience and all of his teaching materials with his students as well as those who followed him. I was lucky enough to be hired to take over his position in 1982 and he gave me all of his materials with his advice to "enjoy whatever I could from these materials and change them to make them my own" – which I did. I started off with a wealth of information and materials, thanks to Jorgy, and when it was time for me to retire (2009) I did the same thing with my successor (Michelle Paddack). So, Jorgy's legacy lives on and on.
I was elected as the Annual Faculty Lecturer for the 2001/2002 academic year. I presented a lecture on "Tales from the Tidepools" and dedicated it to Jorgy who had been such a wonderful mentor and to whom I contributed much of my success.
It was with great sadness that I learned of the peaceful passing of William (Bill) C. Jorgensen (Jorgy) on Friday May 15, 2015. He was one of my main mentors for teaching marine biology and I continue to thank him for everything he passed on to me. Bill and Jean Jorgensen had created a trust that greatly benefitted SBCC students in the form of scholarships. When Jean passed away (December 4, 2016) the trust designated over half a million dollars to the SBCC Biology Department, plus a substantial, but smaller, amount to the Speech Department and the Theater Arts Department at SBCC to be used for endowed scholarships for students. These scholarship funds, administered through the SBCC Foundation are entitled "William C. Jorgensen Scholarship for Marine Biology and Biology Majors","Jean Methven Jorgensen Scholarship for Speech Communication", and "Jean Methven Jorgensen Scholarship for Theatre Arts" respectively and began their availability to students in 2020. What a legacy this is for future students in Jorgy's field (Biology) and Jean's fields (Speech Communication and Theatre Arts). The SBCC Biological Sciences Department has a display on the third floor of the EBS Building with plaques showing the names of each year's scholarship recipients (Jorgy's scholarship plaque is displayed there).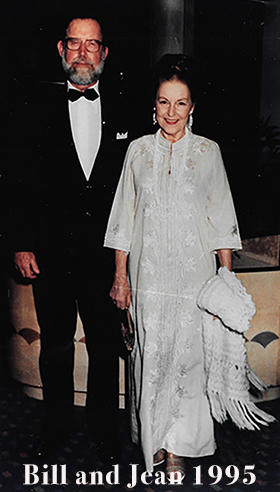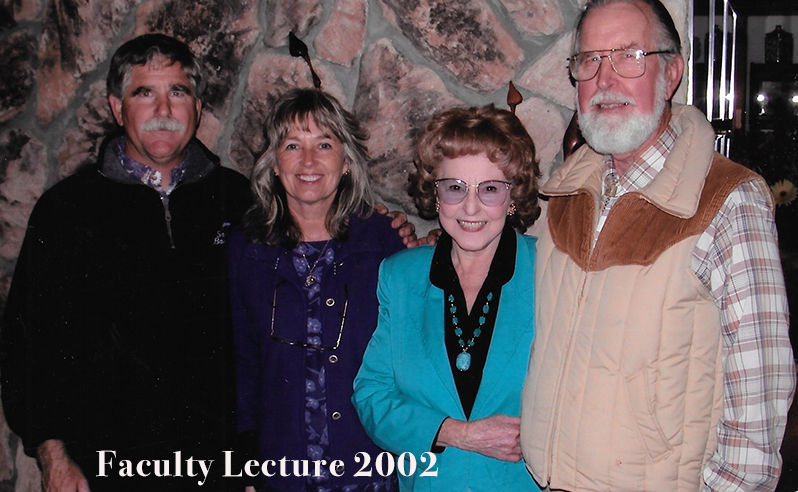 Written by Genevieve (Genny) Anderson, Professor Emeritus SBCC
Teaching Marine Biology, Biological Oceanography and Natural History at SBCC from 1982 to 2009.