Health Information Technology AS Degree
HIT Program Mission Statement
The SBCC HIT Program mission is to provide accessible, relevant HIM education to assure academic and personal growth of all HIT students while preparing them for a meaningful future in the HIM profession and life-long learning opportunities.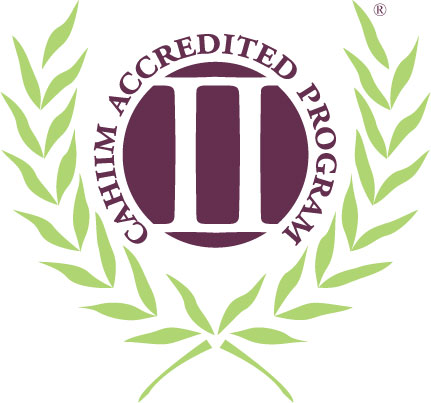 IMPORTANT: To earn the Associate of Science Degree in Health Information Technology, students must complete BOTH HIT Department Requirements (see the listing here) and General Education Requirements, which are outlined on this page. A previous Associate Degree or Bachelor's Degree does not automatically meet General Education Requirements. All outside transcripts must be evaluated toward SBCC's requirements (see below for link).
Health Information Technology prepares you for a career working in health care settings where health information is used. Health Information Technicians perform computer and manual technical and organizational activities with medical records/health information: collecting, analyzing, integrating, protecting, securing and managing health care information. Specific duties include:
Assuring patient privacy, confidentiality, and security of health information
Assigning a numeric code to each diagnosis and procedure using coding classification schemes.
Tabulating and analyzing medical data for administrative, regulatory, and legislative requirements.
Assembling health data and presenting them during legal proceedings and/or medical review groups.
Assisting in special studies and medical research.
Performing clinical quality assessment and improvement activities.
Participating in design and transition to the electronic health record.
Supervising health information management and related staff.
Supporting patient safety and quality improvement efforts and requirements in all healthcare settings.
The demand for health information professionals continues to rise due to the changes in the healthcare industry and the advances in information technology. The Bureau of Labor Statistics cites medical records and health information technicians as one of the fastest growing occupations in the US.

Courses in the Health Information Technology Program are offered totally online. All course content and exams are delivered online. Students interested in pursuing a degree must be highly motivated, independent learners, possessing excellent organizational and time management skills. Students must have email and Internet access. No on-campus attendance is required. Take this Online Readiness Assessment to determine if online learning is right for you.

Since this an entirely online program, students must be familiar with how to use the internet, email, uploading and downloading files, and the use of various common word processing programs. Please refer to the Technical Requirements page for more information.

All HIT Associate Degree majors are required to spend a minimum of 80 hours on site at a healthcare facility. This is done while enrolled in HIT 275, HIT Practicum class. For more information about the HIT practicum, go to the Practicum information page on the HIT/CIM Department website, or direct any questions to hitcim@sbcc.edu.

The HIT Program is accredited by the Commission on Accreditation for Health Informatics and Information Management Education (CAHIIM). As a graduate, students are eligible to apply for writing the national examination for certification as a Registered Health Information Technician (RHIT).

2017/2018 Reported Outcomes:

8/1/2017 - 7/31/2018 RHIT Exam Pass Rate 95%
Student Retention Rate 90%
Graduate Satisfaction Rate 90%
Employer Satisfaction Rate 98%

PSLO 1 - Apply biomedical knowledge (medical knowledge, pathophysiology, and pharmacology) to the process of clinical code assignment.

PSLO2 - Analyze and communicate clinical and statistical data to improve patient care and facilitate financial planning.

PSLO3 - Apply and demonstrate knowledge of legal, ethical, accreditation and certification standards as they relate to health information.

PSLO4 - Participate in planning and implementing clinical and administrative information systems in traditional and alternative healthcare settings.

PSLO5 - Apply federal and state mandates that regulate standards for data storage, retrieval, retention and security procedures specific to the health information management field.

PSLO6 - Demonstrate the ability to work effectively as an individual and collaboratively in a group to resolve health information management challenges in a changing healthcare environment.

Please go to our Application page for instructions on applying to the college. There is no separate application for the HIT Program.

Students enroll in classes prior to each semester and fees are paid prior to each semester.
Fees are different for students who are California residents and non-residents.
California resident enrollment fee = $46 per unit
Non-resident tuition and fees = $331 per unit

Cost of HIT Department Requirements:
California residents = $46 x 48 units = $2,208
Non-residents = $331 x 48 units = $15,888
(Transfer credit will reduce the cost. If GE classes are taken through SBCC, then that will increase the cost.)

Additional fees will apply. A full list of fees is available HERE.

This plan only includes the HIT Department requirements. Students must also include General Education requirements to earn the HIT AS Degree. This is a rigorous pace that is not recommended for students who work full time.

| | |
| --- | --- |
| FALL YEAR 1 | SPRING YEAR 1 |
| HIT 135 | HIT 102 |
| BMS 146 | HIT 210 |
| HIT 101 | HIT 240 |
| COMP 101 | HIT 265 |
| | |
| SUMMER 1 | SUMMER 2 |
| HIT 204 | HIT 201 |
| | |
| FALL YEAR 2 | SPRING YEAR 2 |
| HIT 202 | HIT 230 |
| HIT 203 | HIT 275 |
| HIT 255 | MGMT 101 |
| HIT 220 | |
| | |

This plan only includes the HIT Department requirements. This pace is suitable for someone who works full time.

| | |
| --- | --- |
| FALL YEAR 1 | SPRING YEAR 1 |
| HIT 135 | HIT 101 |
| BMS 146 | COMP 101 |
| | |
| SUMMER 1 | SUMMER 2 |
| HIT 204 | HIT 201 |
| | |
| FALL YEAR 2 | SPRING YEAR 2 |
| HIT 102 | HIT 202 |
| HIT 210 | HIT 203 |
| | |
| SUMMER 1 YEAR 2 | |
| MGMT 101 | |
| | |
| FALL YEAR 3 | SPRING YEAR 3 |
| HIT 255 | HIT 240 |
| HIT 220 | HIT 265 |
| | |
| FALL YEAR 4 | |
| HIT 230 | |
| HIT 275 | |

Information and help is available at SBCC's Financial Aid page or call the office at: (805) 965-0581 x 2417. Advance planning is required to complete the necessary paperwork in short time frames!

For information on Board of Governors Fee Waivers, scholarships, etc., please go to the SBCC Financial Aid page.

During the first week of class, you will complete online orientation exercises designed to familiarize you with the course and the online classroom. If you have any problems or difficulties with one or more of these steps, contact your instructor immediately.

Textbooks may be purchased or rented online at sbccbooks.com, once you have registered for your class(es) and the online bookstore has opened for the semester.

Below are the required GE areas, with SBCC's fully online course options in parentheses following each category:

A. Natural Science with lab (BOT 121 or BIOL 120 or BIOL 122+123)

B. Social and Behavioral Science (HIST 100 or 101 or 102 or POLS 101)

C. Humanities (AJ 105 or ART 215 or MUS 115 or 118)

D-1. English Composition (ENGL 110)

D-2. Communication and Critical Thinking (Math counts for both D-2 and E-1)

E-1. Intermediate Algebra (MATH 107 or placement higher than MATH 107)

AND Choose 3 out of the following 4 -

E-2. American Institutions (met with area B courses listed above HIST 100 or 101 or 102 or POLS 101)

E-3. PE/Health (PE 163A + HE 101)

E-4. Oral Communication (COMM 122 or 162)

E-5. Multicultural/Gender Studies (met with area C courses listed above - AJ 105 or ART 215 or MUS 115 or 118)

AND you also need

F. Information Competency (LIBR 101)

Students must complete all department requirements with a grade of 'C' or better. Pass grading is not permitted in a student's major area of study. An overall grade point average (gpa) of 2.0 is required at SBCC and across all colleges attended.

Candidates must complete at least 20% of the HIT department requirements through SBCC.

Students who are newcomers to online learning or have a low comfort level with computers may want to limit their first semester to 3 units. Students who work full-time and have family and personal commitments are advised to limit enrollment to 6 units per semester. Students who work 20 hours per week and have family and personal commitments are advised to limit enrollment to 9 units per semester. It is recommended that students limit their enrollment in SBCC's short 6 week summer session to one HIT/CIM class.

For more information, go to our Course Guidelines page.
Additional Information
For additional information, please contact:
Health Information Technology
Santa Barbara City College
721 Cliff Drive
Santa Barbara, CA 93109-2394
(805) 965-0581 x 2851
hitcim@sbcc.edu
Janet L. Robertson, RHIA
HIT Program Director
Santa Barbara City College
721 Cliff Dr.
Santa Barbara, CA 93109
(805) 965-0581, ext 2851
robertso@sbcc.edu
Dr. Gwyer Schuyler
HIT/CIM Academic Counselor
Santa Barbara City College
721 Cliff Drive
Santa Barbara, CA 93109
(805) 965-0581 x 2569
Fax: (805) 560-0591 ATT: Gwyer
schuyler@sbcc.edu