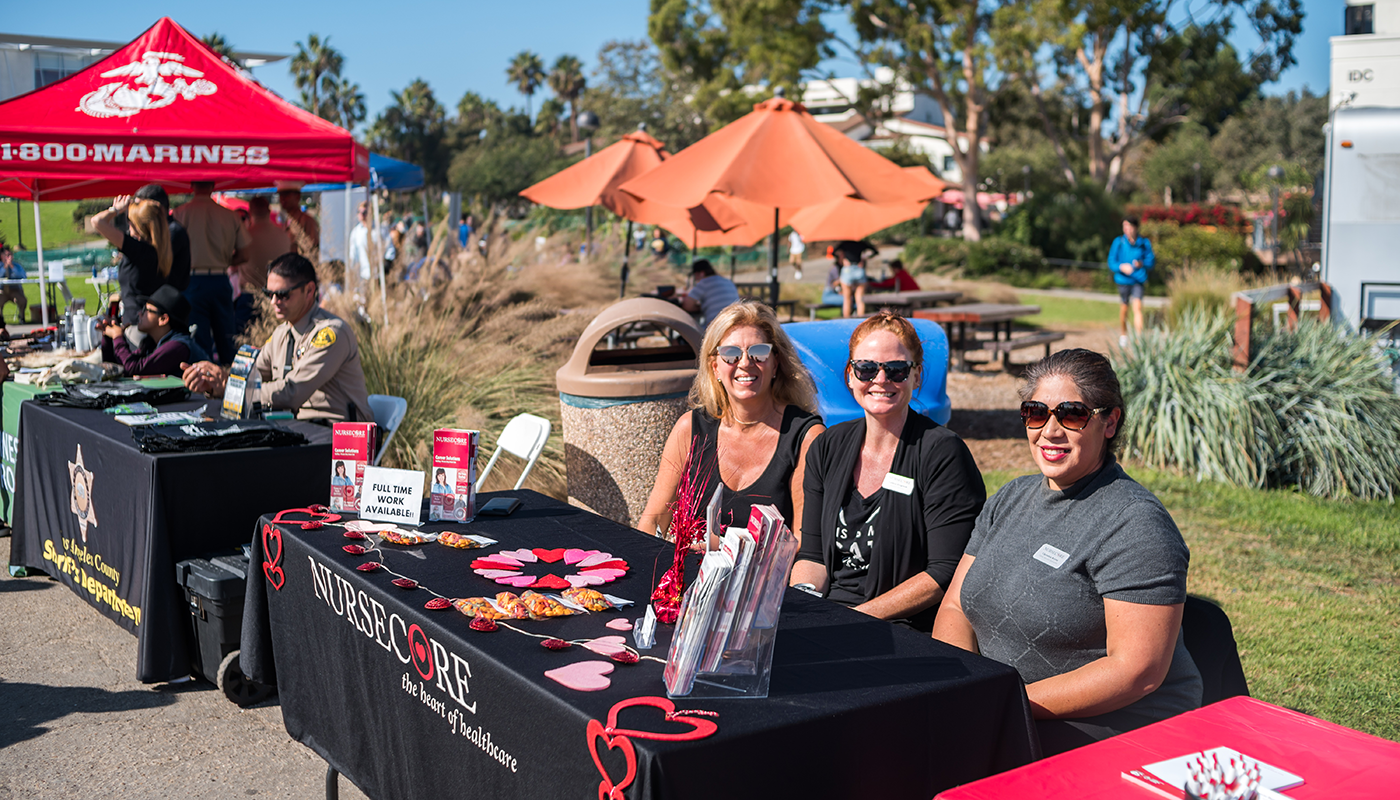 Workshops, Events and Job Fairs
Hiring Events and Information Sessions
Check back often for upcoming events. We are adding more each week!

Museum of Contemporary Art Santa Barbara (MCASB)
Recruitment and information session
Hiring for Gallery Ambassadors. This position is an experience-based educational internship for students and entry-level professionals to gain experience working within a non-profit museum setting. No experience necessary.
Monday, September 20
12:00 noon
Register on Zoom

U.S.P.S.
Jobs and careers information and recruitment session
Jobs include Mechanics, City Carriers, Sales and Service, Sorting and Handling, and more!
Tuesday, September 21
4:00 p.m.
Register on Zoom
Amazon
Jobs and careers information and recruitment session
Wednesday, September 22
12:30 p.m.
Register on Zoom
Nursecore
Jobs and careers information and recruitment session
Mainly hiring for personal care attendants (PCA): Under professional supervision, provides client assistance with nutritional and environmental support and personal hygiene, feeding and dressing and/or as an extension of self-directed clients, select health-related tasks. Requires 1 year of experience caring for an individual at home or in a healthcare setting.
Thursday, September 23
4:00 p.m.
Register on Zoom
The Borgen Project
Recruitment and information session
The Borgen Project is an innovative, national campaign that is working to make poverty a focus of U.S. foreign policy. Learn about the various virtual internship opportunities and gain insight into the key skills required to lead and develop a nonprofit organization.
Thursday, September 30
2:00 p.m.
Register on Zoom
Santa Barbara County AmeriCorps
Recruitment and information session
Learn about how to serve locally, ask questions about service, and receive information about community partnerships, education awards, and monthly stipends. Students will serve local veterans and people experiencing homelessness.
Wednesday, October 6
12:00 noon
Register on Zoom
U.S. Department of State
Jobs and careers information and recruitment session
Most positions require only a high school diploma or associate's degree and are in the Foreign Service, where employees have a career that takes them all over the world. There is also a paid Pathways Internship Program, which can help lead to a Civil Service career, as well as a fellowship for IT students that helps pay for a bachelor's degree.
Thursday, October 7
12:00 Noon
Register on Zoom
United States Marine Corps
Recruitment and information session
Monday, October 11
11:00 a.m.
Register on Zoom
Rock Your Profile: A LinkedIn Workshop
Attendees will learn how to build a profile that professionally represents themselves, search for jobs, build a network and
use LinkedIn to become more knowledgeable about the industry they want to pursue. There will also be a brief introduction of LinkedIn Learning.
Tuesday, October 12
12:00 Noon
Register on Zoom
Macy's
Job information and recruitment
Positions available in most fields of work. Opportunities to move up in the company.
Wednesday, October 13
4:00 p.m.
Register on Zoom
COPE Health Scholars
Recruitment and information session
This internship program allows students to become familiar with a hospital setting as well as experience direct patient care with the choice of over 27 different departments.
Wednesday, October 20
12:00 Noon
Register on Zoom
If you missed these events this semester and are interested in contacting the recruiters, contact us!
Goodwill Youth Career Services
A-OK After School Program
Wilderness Youth Project
UCSB Department of Military Science
Macy's
Global Virtual Internship Program (Global VIP)
Career Pathways Panels coming soon
On Campus Job and Internship Fairs On Hold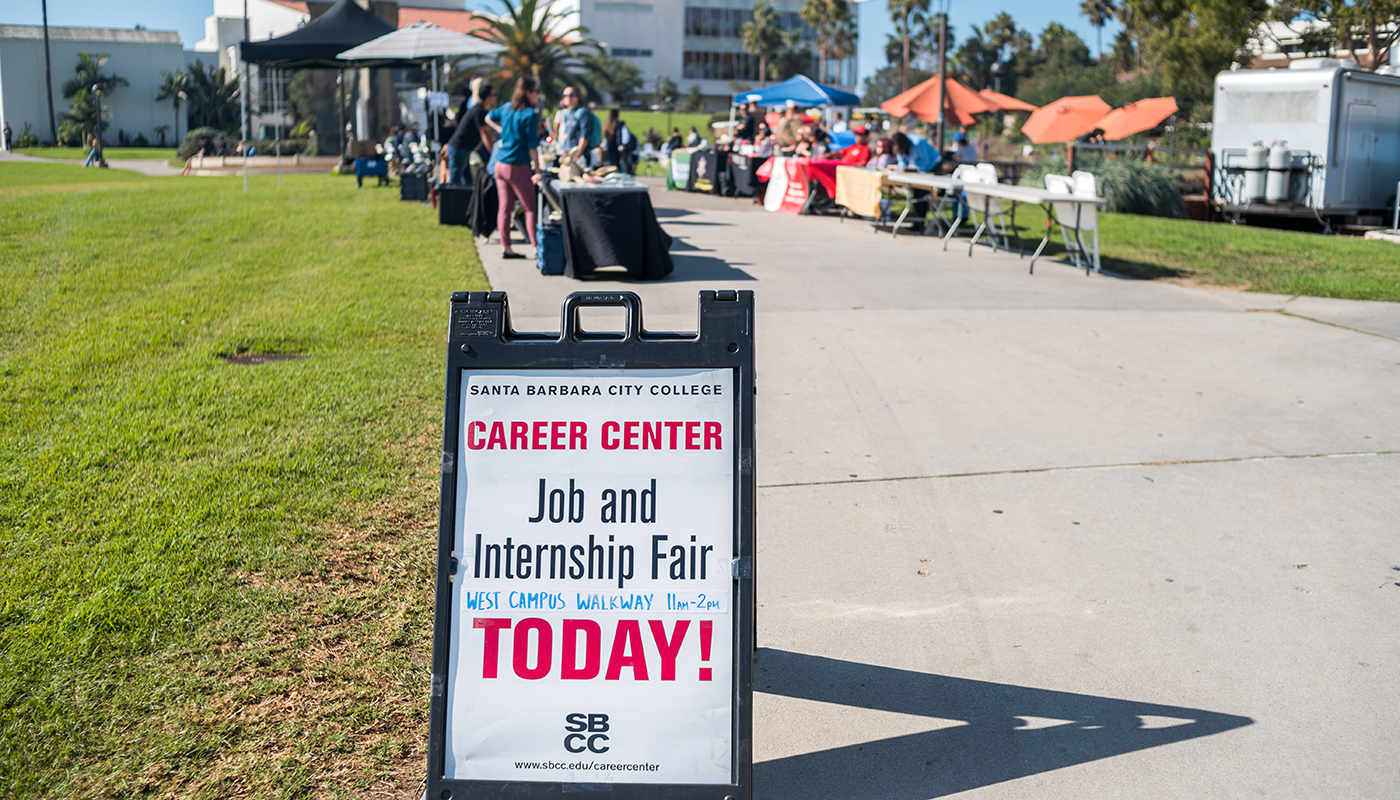 Students
Attend a Virtual Recruitment Session
Looking for a job, internship or volunteer opportunity? Job & Internship information and recruitment sessions provide an opportunity for you to meet employers looking to hire students and for you to find out if a job or company is a good fit for you.
If you need assistance with your résumé or to get some advice on how to approach employers, please make an appointment on Starfish through your Pipeline account, or contact a career counselor.

How do I prepare for a virtual recruitment session?
Remote job interview tips: Students may access training videos on LinkedIn Learning by going to their Pipeline account, choosing Student Resources from the menu, and clicking on the LinkedIn Learning icon. Type "Virtual Job Interview" in the search field.
NOTE: At this time, recruiting is taking place virutally. Please see the list of recruiter sessions on this page.
Employers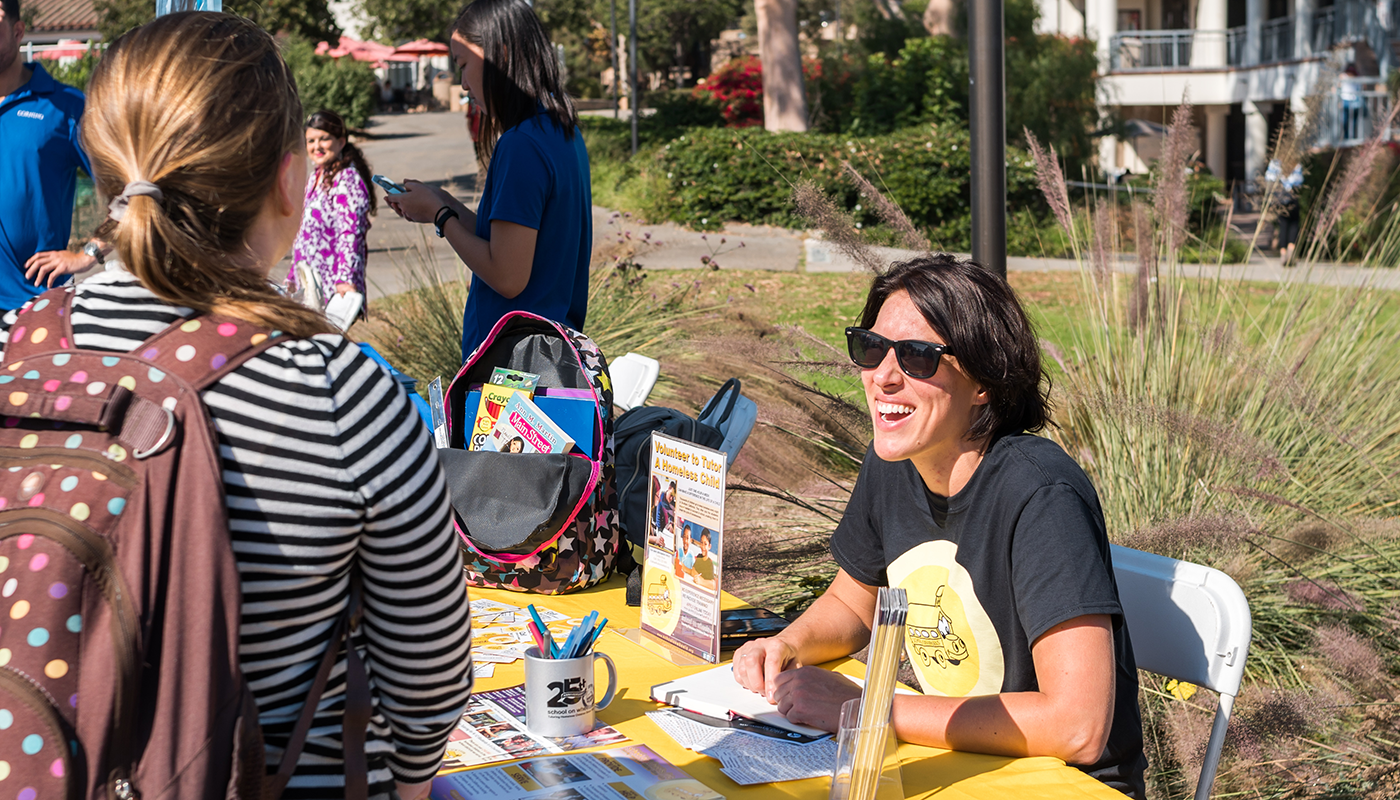 Employers
Employers Looking to Hire
Virtual Job Fairs and Recruiting
The Career Center is hosting individual recruitment session over Zoom during the pandemic. Please contact Janna Mori, jmori@pipeline.sbcc.edu, to set up a session. We recommend mid-week, and reserving a date that lands between the first week of the academic semester to a couple of weeks before finals.