From SBCC to Idaho Shakes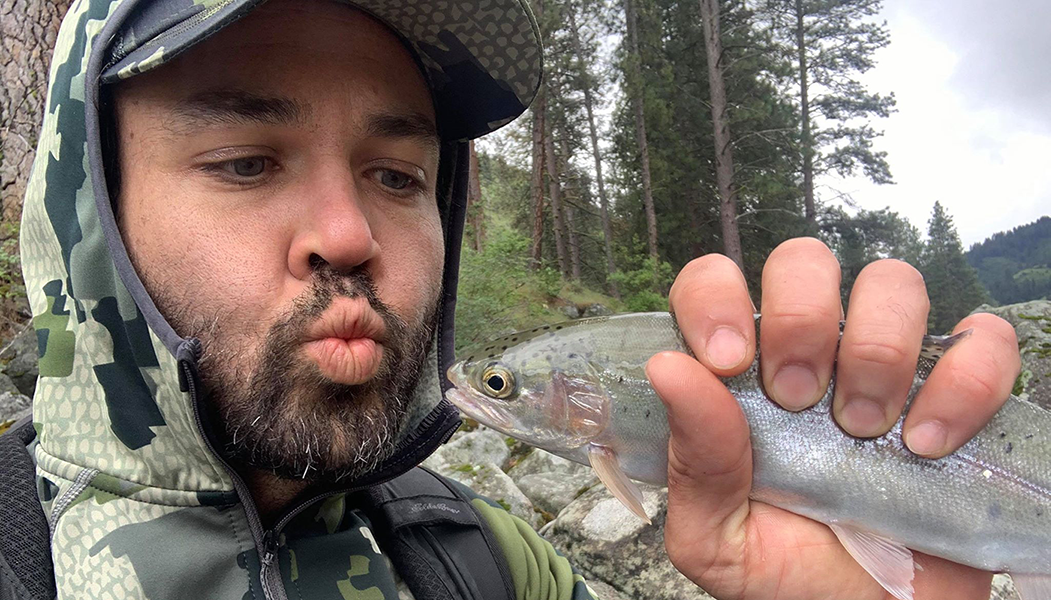 June 22, 2020
A native Santa Barbarian, Sam Flynn now serves several Idaho-based theatre companies in a variety of technical roles
by Alex Das
Sam Flynn is a Santa Barbara native, coming to SBCC after graduating from San Marcos High School, where he studied under local theatre legend David Holmes. Flynn graduated from SBCC in 2006, with an Associate's Degree in Spanish, and several years of technical theatre and scenic carpentry experience. He then went on to graduate from the University of California at Santa Barbara, with a Bachelor's Degree in Linguistics, with an emphasis in Spanish. However, Flynn still kept a connection with theatre by serving as the Actor's Equity stage Manager for Santa Barbara's Ensemble Theatre Company for a couple seasons.
Given his love for language, Flynn went on to work for the Kaplan International Language school in Santa Barbara and lived in Ecuador for a while. However, Flynn couldn't ignore his urge to come back to the theatre. In 2016, Flynn returned to Santa Barbara and became a part-time carpenter for the Theatre Group at Santa Barbara City College - the producing arm of the SBCC Theatre Department. Ben Crop, the Technical Director for the Theatre Group at SBCC remembers Flynn fondly, he said of Flynn "Sam was one of my top carpenters. From the day I first met him, I knew that he had all of the skills needed to really go far in this industry. We worked together to find him theatrical carpentry work in LA and at Pepperdine University before securing his current positions. I'm glad he is making a living doing what he loves."
Flynn affectionately recalls his time at SBCC: "I got to learn about how a college-level, educational scene shop operates and strengthen my skills as a technician. What I learned in the theater program at SBCC informs the decisions I make on a daily basis." says Sam Flynn, who currently serves as the Technical Director for Boise Contemporary Theater, the Assistant Technical Director for Boise State University, and the Theatre Carpenter for the illustrious Idaho Shakespeare Festival.
"Theater can be rough," Flynn says. "It has a way (often a tech week) of weeding out people who aren't seriously dedicated to it, so if you want to do it for a living, don't stop. Life happens, so you might have to do less, but don't stop." Flynn goes on to encourage students of theatre not to be taken in by the old "Labor of Love," narrative: "Know your worth. There's not a lot of money in theater, but that doesn't mean you don't deserve to be paid. The only way to improve that for everyone is to say 'No,' to less scrupulous producers."
Flynn is an avid outdoorsman, who spends much of his free time in the remote mountains of the Idaho wilderness, hiking, hunting, and laying delicate kisses upon local Rainbow Trout.
Learn More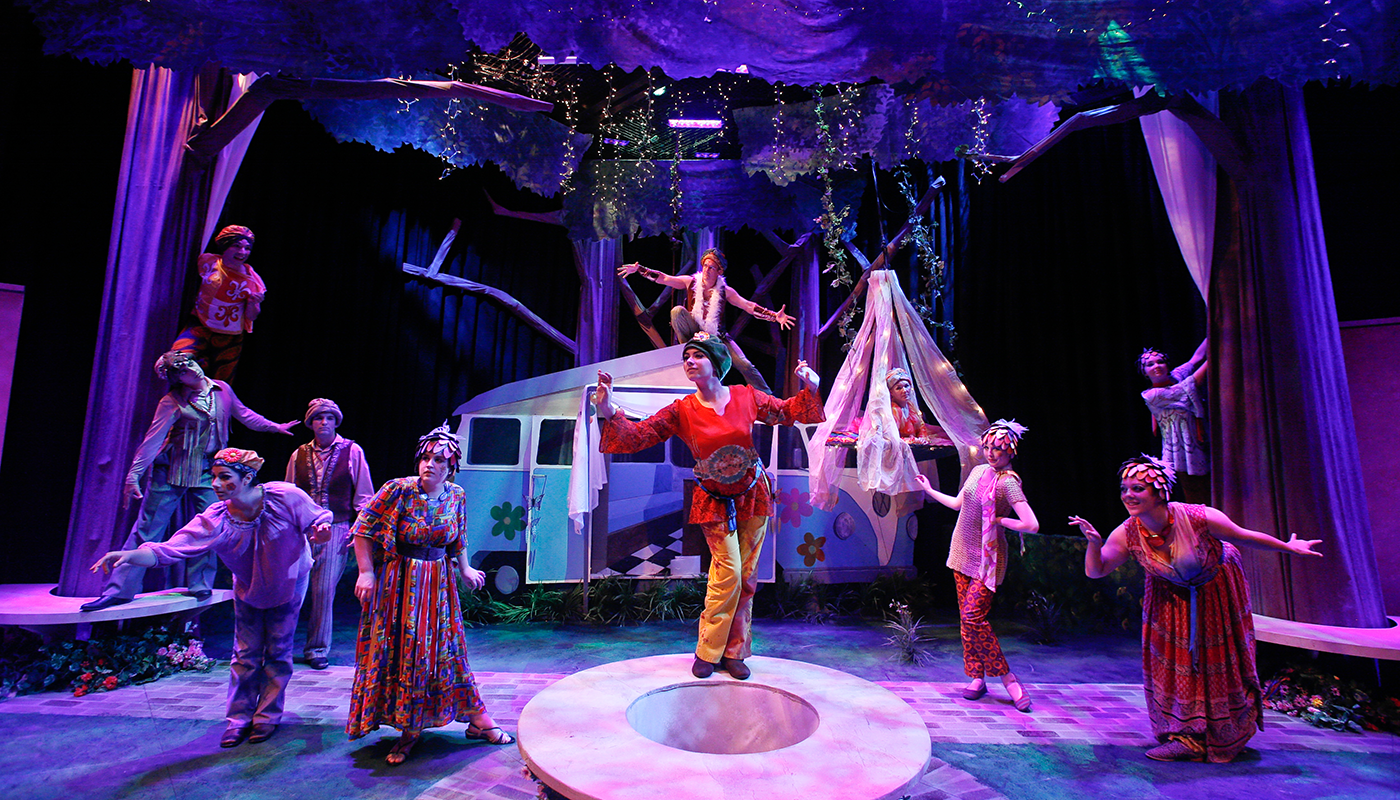 Photo Gallery
See what our students are up to in our Production Gallery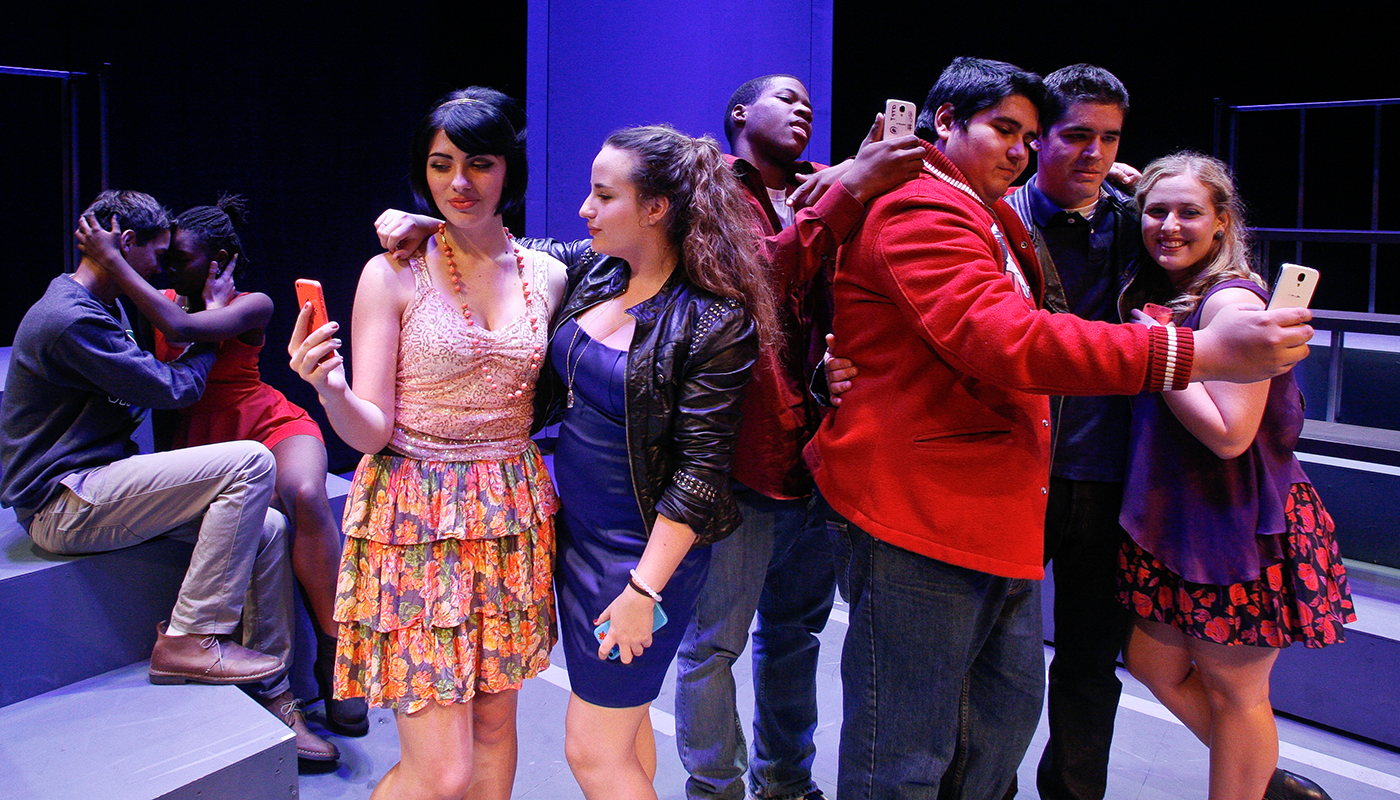 Stay Connected
Are you an SBCC Theatre Arts Alumni and want to stay connected?