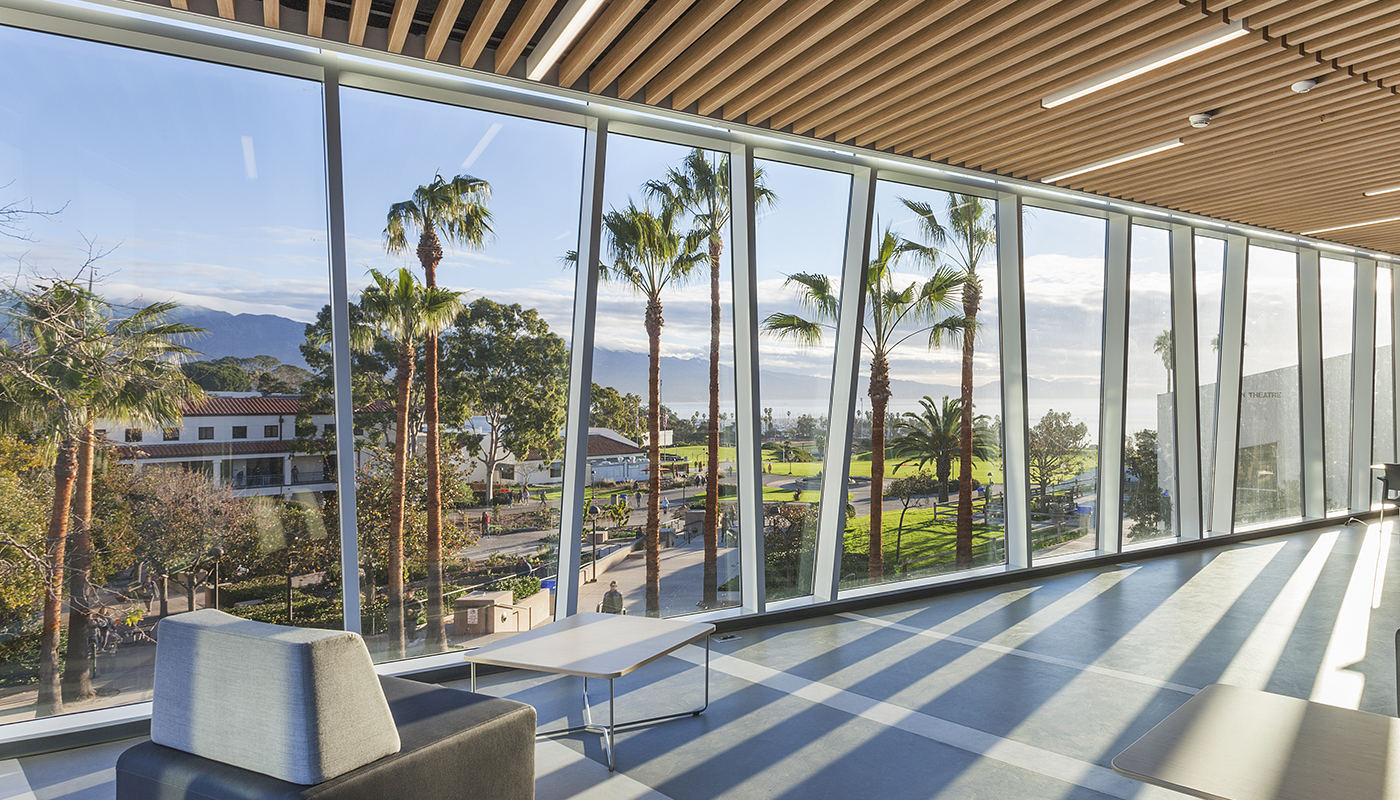 Employment
There are strict F-1 regulations pertaining to all types of employment including on- and off-campus jobs, and paid and unpaid internships. F-1 visa students must receive approval from an International Student Advisor/DSO prior to engaging in any type of employment.
F-1 visa students may be eligible for the following categories of employment: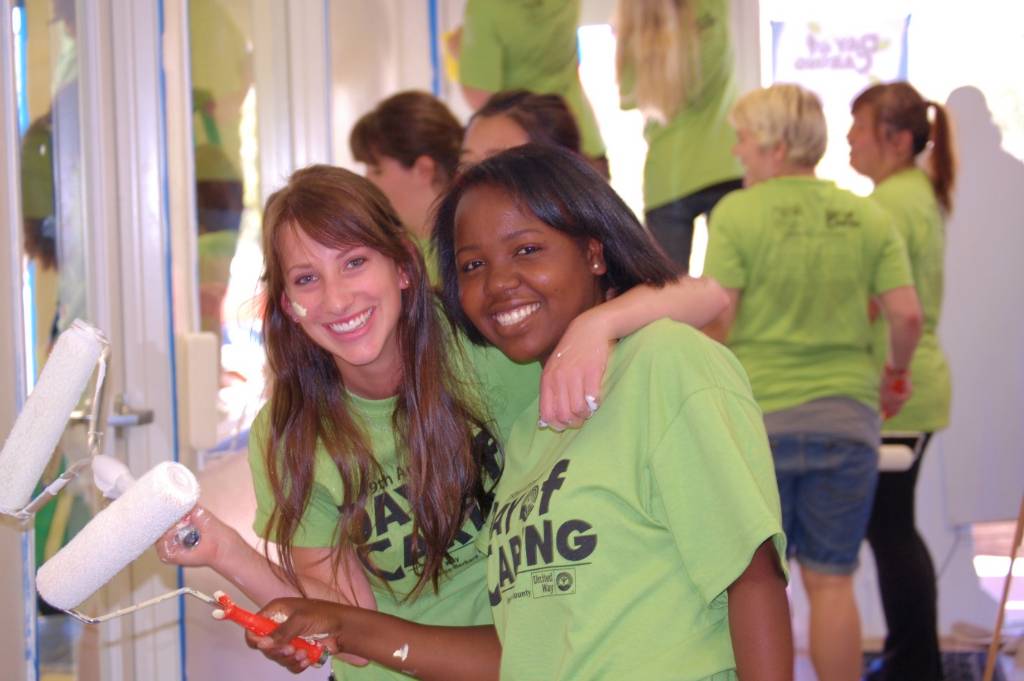 Volunteer in the Santa Barbara community
International students are permitted to engage in community service for non-profit entities. Any volunteer work with a for-profit entity must be authorized by the Advisor.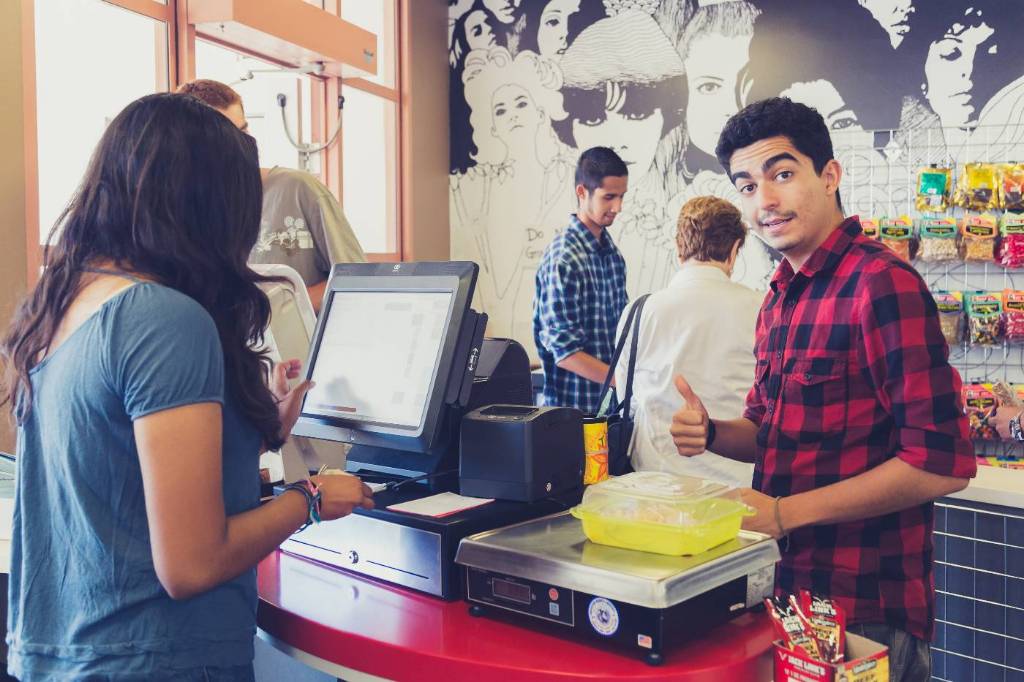 Work up to 19.5 hours per week on campus
International students who are interested in seeking on-campus employment should meet with their SBCC Advisor to discuss their eligibility. While we can provide a list of basic criteria required for on-campus employment, there may be other factors that can affect your eligibility.
Eligibility Criteria
a cumulative 2.0 GPA or higher (first-semester students use prior school GPA)
current passport and I-20
full-time enrollment
zero balance on your account in Pipeline
maintaining all F-1 visa requirements
Getting started
Log in to the "Job Connection" in Pipeline. Select Advanced Search to filter for "On Campus Jobs - General Employment". If there is a specific department you want to work for, inquire in person at the department.
After receiving a job offer
Go the Human Resources Office in the Student Services building (2nd floor) to pick up an employment packet. The Human Resources Office will verify your eligibility to work on campus with your International Student Advisor. If you do not have a U.S. Social Security Number, the Human Resources Office and your Advisor will provide you with instructions.
Do not work until you receive confirmation from the Human Resources Office that you may start working.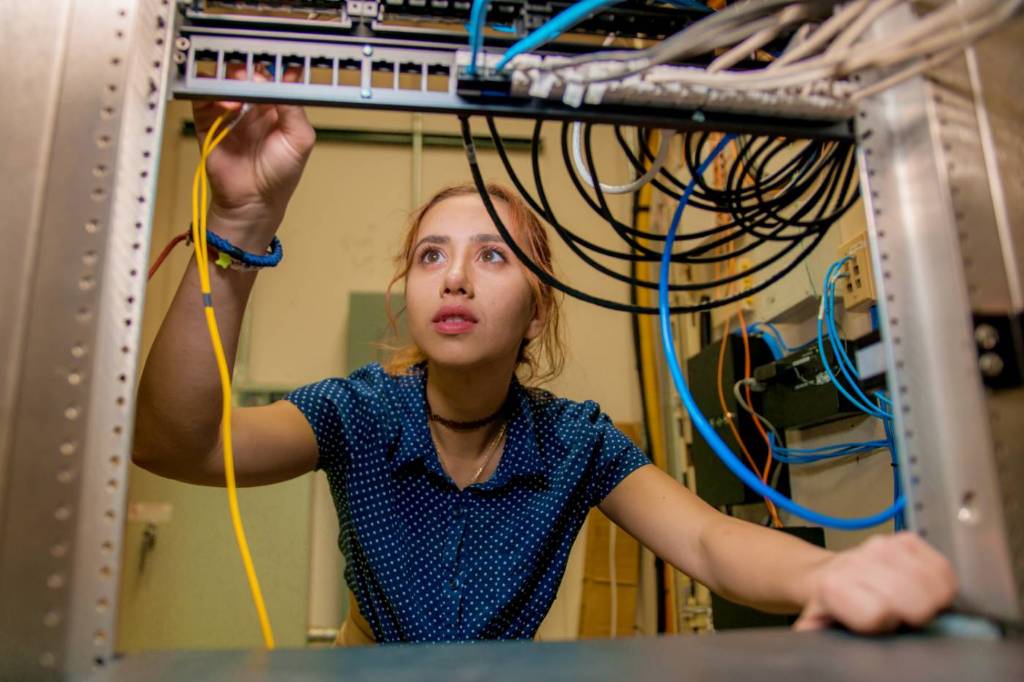 Earn credit working in your field of study
Curricular Practical Training (CPT) provides F-1 visa students who meet the eligibility requirements to pursue internship and work/study opportunities related to their major. Note: English Language Training Program students and Liberal Studies majors are not eligible for curricular practical training.
Eligibility Requirements
F-1 students may participate in part-time (20 hours per week maximum) Curricular Practical Training if they meet the following conditions to apply:
Complete two consecutive academic semesters with a minimum GPA of 2.50
Complete at least one class in your major
The position must be directly related to your field of major - verified by your Department Chair on the CPT application forms
You must be pursuing an associate degree or certificate program
You must earn academic credit for the practical training by enrolling in a work experience class
You may only work during the dates of your work experience class
Application Instructions
You may not begin your internship or work experience until your Curricular Practical Training application has been officially approved by your International Student Advisor, and you have obtained an updated I-20 reflecting CPT authorization, and the start date of your work experience and CPT authorization have been reached.
Review your current Student Education Plan (SEP) with an academic counselor, and ask them to sign the work experience course verification form.
Meet with your potential internship supervisor or employer to complete the attached "Verification of Practical Training/Employment Offer" form.
Meet with the Department Chair for your major to request a recommendation for CPT on the attached "Department Chair Recommendation" form.
When you have the above items completed, meet with your International Student Advisor to review your documents for final approval.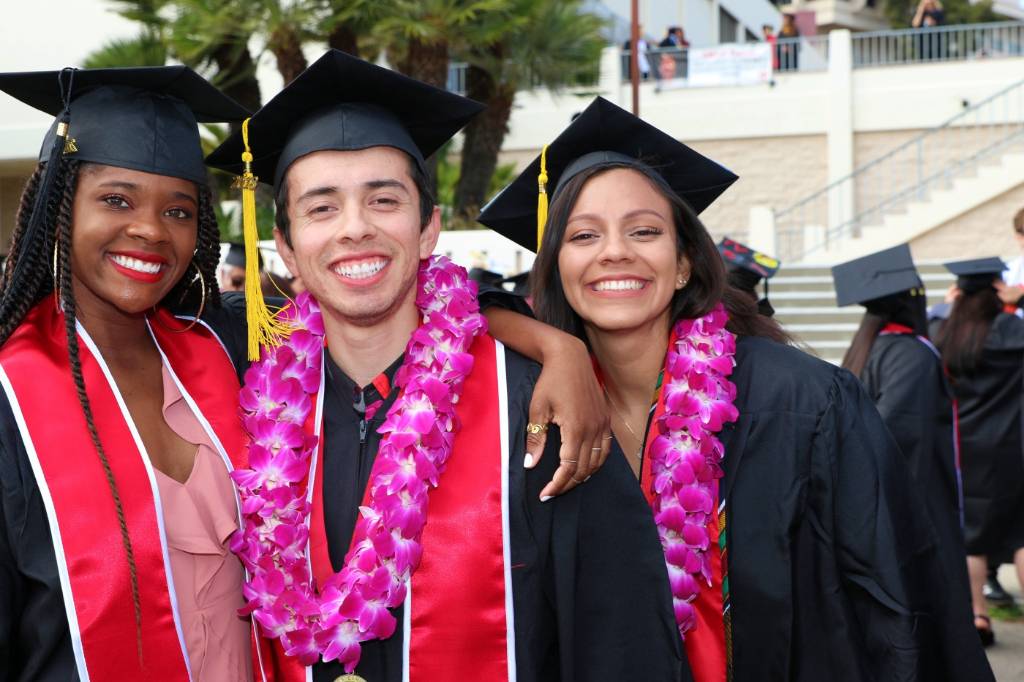 Work in your field after graduation
Optional Practical Training (OPT) is an employment benefit available to F-1 students who complete an associate degree at SBCC. OPT is a work permit valid for up to one year and can be used anywhere in the U.S. for employment related to their major. Students should apply for OPT during their last semester.
Recommended application deadlines:
Graduation Term

Recommended Application Submission

Spring semester
February 15
Fall semester
September 15
Summer Session 1
April 1 (must be registered for Summer I class)
Summer Session II
May 15

(must be registered for Summer II class)
You may apply as early as 90 days before graduation and up to 60 days after graduation. You do not need to have a job offer before you apply. It may take up to 90 days for your submitted application to be processed.
Complete at least one academic year in F-1 status immediately

prior to applying for OPT

.
Apply during your final semester of classes to complete an associate degree or certificate program.
You may apply up to 90 days prior to graduation.
Successfully complete associate degree or certificate program at SBCC.
You must be in the U.S. and in F-1 status with a continuing status I-20 when you submit your application.
A job offer is not required to apply.

Employment must be directly related to your field of major. OPT employment regulations are strictly enforced.
The USCIS processing center takes 3 to 5 months to process OPT employment applications. Apply early if you hope to start working soon after you graduate!
Travel to another country is not recommended while OPT is pending and/or if you do not have full-time employment. Travelers with a pending OPT application or who do not have proof of valid employment may be denied admission to the U.S.
You cannot begin working until you have successfully completed your degree requirements and received your Employment Authorization Document.
Your OPT authorization period must begin within 60 days after you graduate. The expiration date on your Employment Authorization Document will be 12 months after the start date or less and cannot exceed 14 months after you graduate.

Step 1. Gather the required documents listed below and save them as individual files on your computer in PDF format. See Acceptable Formats for requirements.

Associate Degree Application Form: Complete the Petition for a Degree with your Academic Counselor.
Copy of your Passport .
Copy of your F-1 Visa.
A copy of your I-20 if you had any prior employment authorization such as CPT or OPT, (even if it was while you attended another school).
A copy of your "Most recent I-94 record". You can look it up online at www.cbp.gov/I94/.
A digital image of your 2 x 2 passport-style photograph. It must meet the U.S. Department of State's photo composition & digital image requirements. Already have a photo that meets the requirements? Check out the Dept of State's photo-cropping tool. You can also have your photo taken at Costco, CVS, FedEx, or the Post Office, or use an online service like https://www.ivisa.com/photos
OPT Federal Regulations Agreement form. Read carefully and submit online. This form is required to request your OPT I-20 from your Advisor.
A copy of your signed SBCC OPT I-20. You will receive this from your Advisor during Step 3 below.
Application Fee: Be ready to pay a non-refundable application fee (currently $410; subject to change without notice) with a credit card when you submit your OPT application during Step 3 below.

Step 2. Create an account with USCIS online and fill out your Form I-765 application online and upload the required documents. Create your account here. Then start a new application: I-765. You can reference these instructions: How to fill out Form I-765 application.

IMPORTANT: Do not submit your application until you attend your OPT appointment receive your OPT I-20 from your Advisor in Step 3 below. You may not make changes to your application after you submit it. Applications missing the OPT I-20 may be automatically denied.

Step 3. Book an appointment with your Advisor to request your OPT I-20 & review your application. Send a copy of your signed OPT Federal Regulations Agreement form to your Advisor and request an OPT appointment. Your Advisor will help to review your application, issue your an OPT I-20, and answer any questions you have. Be prepared to submit your payment online with a credit card during your apppointment.

Email a screen shot of the confirmation screen with your application receipt number to your Advisor.

You will receive Form I-797 Notice of Receipt at the mailing address you listed on your OPT application; submit a copy to your Advisor. When you receive it, check it for accuracy. Contact your Advisor right away if there are any mistakes. This is the ONLY time you can request a corrections.
Check your USCIS account periodically for updates.
If you change your mailing address after submitting your application, submit the Online Change of Address Form for a currently filed petition.
You should receive an approval letter from USCIS within 90 days of submitting your application. Your Employment Authorization Document (aka EAD or OPT ID) will arrive a few days later.

We recommend you to extend your medical insurance coverage during OPT. The deadline to extend is 30 days after your current coverage expires. Your insurance expires Dec 31 for the fall semester and May 31 for the spring semester. To extend, login to your GEOBlue account and look for the "OPT insurance" link.

Check out our job search tips. SBCC's Career Center is also an excellent place to search for jobs. Career counselors are available to meet with you one-on-one, or you can use their job search tools online.

You must begin working within 90 days after your OPT authorization period start date. You may be unemployed for a maximum of 90 days total.

Update and maintain your OPT employment status and your address, phone number and email in your SEVP Portal account. You will recieve a link to set up your SEVP Portal Account after your OPT is approved. Contact your advisor if you can't login.