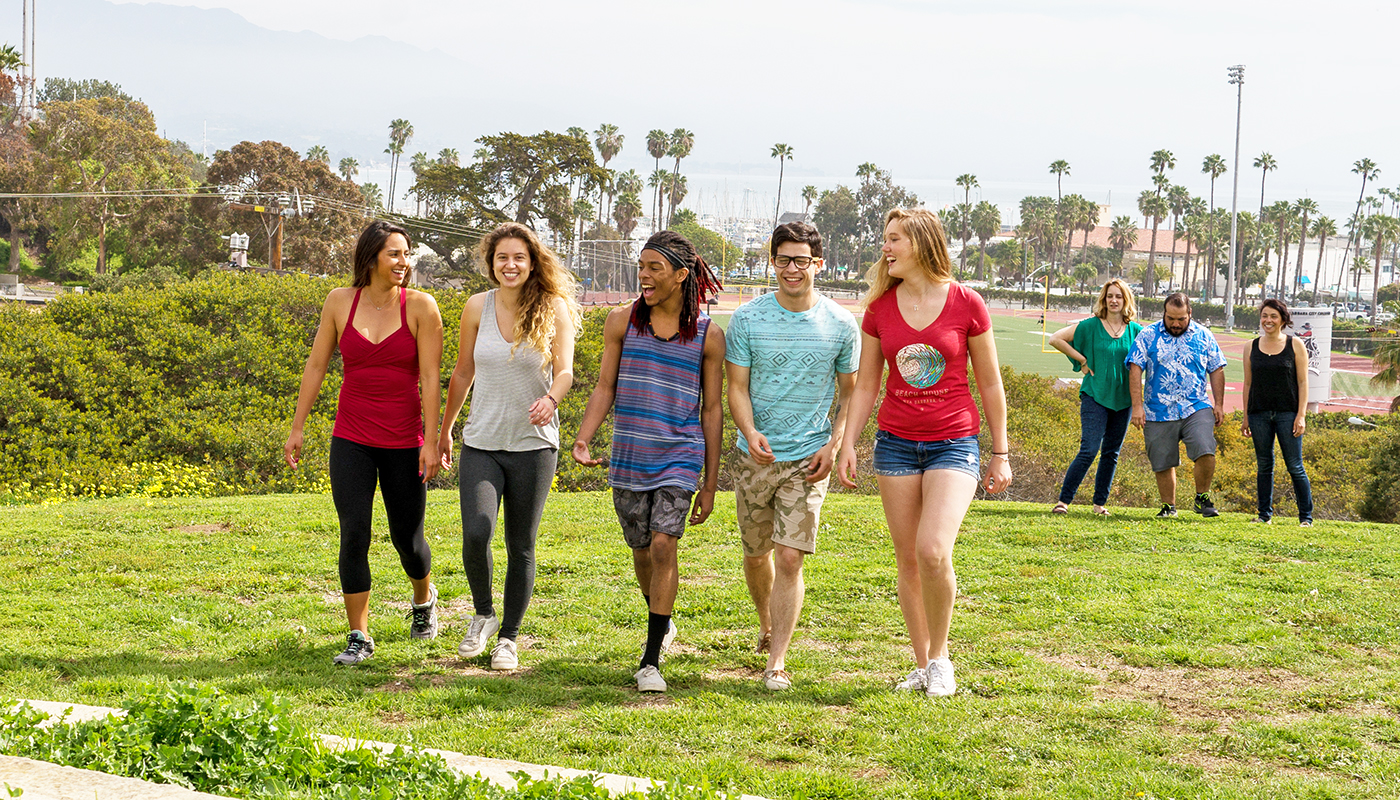 International Student Academic Enrollment
Complete all of the academic steps to enrollment.
You must complete the following steps before you can register for classes and before attending Welcome Week.
Log in to your SBCC Pipeline account to find your username and create your password. Pipeline is the online system you will use to register for your classes, check your school email account, and more. To log in, use the login data in your "Register for Classes" email and follow these Pipeline Login Instructions.

Fill out the "High School Data Form" to receive your English and math placements. This is required even if you don't plan to take English or math classes. Refer to your "Register for Classes" email to find your U.S. GPA or calculate your own using an international GPA calculator such as Scholaro GPA or WES GPA. Next, follow these instructions: High School Data form sample and instructions

Log in to the International Student Orientation with your Pipeline username and password. We recommend completing it in one session, however you can log off to take a break if necessary. It will remember where you left off when you log back in. Topics covered: F-1 Visa Regulations, Academic Expectations, Student Services, and more.

Attend a Class Planning webinar to learn how to choose your classes. During the webinar, you will watch a presentation and meet with an Academic Counselor online to help you choose your first semester classes. You can register for classes after the webinar and on or after your assigned registration date. Don't wait until you get your visa to register for classes!

Reserve your space in a Class Planning webinar right away: Class Planning Reservation Instructions

Are you already in the U.S.? Class Planning is also offered on campus! Refer to the reservation instructions above.

IMPORTANT: Join your webinar on time. Students who are more than 10 minutes late will have to reschedule for a new webinar.

Having trouble signing up? Email academiccounselingcenter@pipeline.sbcc.edu.

Do you have follow-up questions after attending your Class Planning session? First, review the Class Planning PowerPoint and other materials. If you can't find the answer to your question/s, email academiccounselingcenter@pipeline.sbcc.edu.

We strongly recommend you register for a few classes on your assigned registration date or soon after. To register for classes, log in to

Pipeline

and refer to this

Registration Tutorial video.

You can add and drop classes starting on your registration date and through the first two weeks of the semester. Once classes begin, ask for help at the International Office before making any changes!
Do you have a hold blocking you from registration? Take a screenshot and contact your Advisor for assistance: Advisor contact information
Check out our Payment Options.

IMPORTANT

If you cannot attend SBCC for any reason, please notify your Advisor. Drop your classes in Pipeline no later than the Friday before the semester begins to have all tuition and related fees removed from your bill in Pipeline.