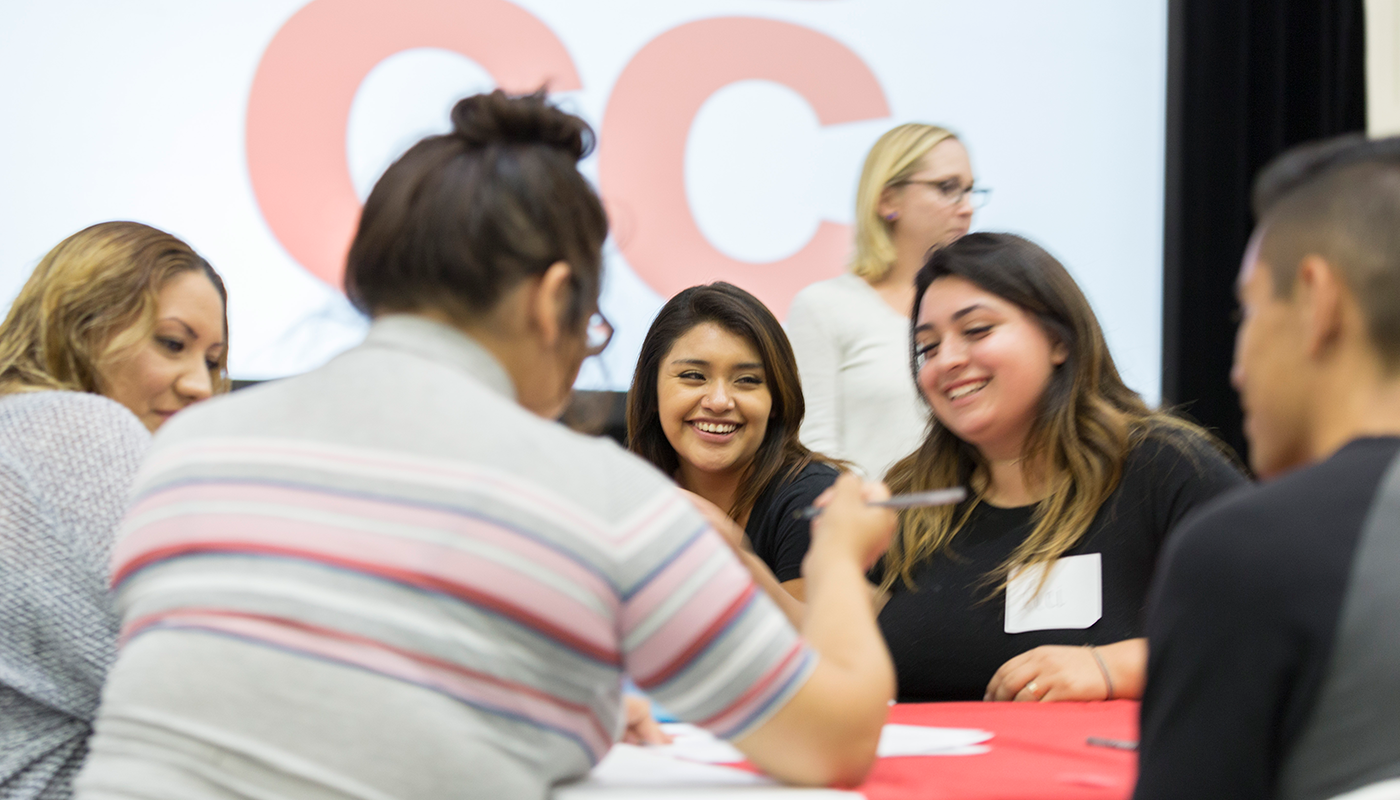 Welcome to Dual Enrollment
What is Dual Enrollment?
Through partnerships with our K-12 districts, students eligible for high school have the opportunity to begin their college career while paying no tuition for college classes. High school students can earn college AND high school credits at the same time when they take classes at SBCC, take SBCC classes at their high school, and take SBCC classes online.
Important Dates Fall 2019:
| | |
| --- | --- |
| | Find us at your local high school on the following dates |
| Carpinteria HS | Tuesdays 9-12pm on 10/22, 12/3 |
| Dos Pueblos HS | Career Center Thursdays 9-12pm on 10/17, 11/21, 12/12 |
| Santa Barbara HS | Career Center Wednesdays 9-12pm 11/6, 10:30-2pm 12/4 |
| San Marcos HS | Career Center Tuesdays 9-12pm 11/12, 12/10 |
| Oct 25 | Last day to withdraw from classes |
| Dec 10 | Dual Enrollment spring registration begins at 8:00am |
| Dec 14 | End of fall semester for main campus/online classes |
| Jan 13 | Spring semester begins for main campus/online classes |
| April | Dual Enrollment summer registration begins |
| May 9 | End of spring semester for main campus/online classes |

Our Mission
The Dual Enrollment Programs Office's mission is to develop and maintain partnerships that encourage the pursuit of post-secondary education, especially among traditionally underrepresented high school students.
Our work is rooted in efforts to increase career and college readiness, achieve educational equity, and increase access to post-secondary education. As the first point of entry to post-secondary education at SBCC, our dual enrollment partnerships ease the transition to college so high school students can experience empowering, encouraging, and transformative experiences and have multiple opportunities to successfully earn college and high school credit before completing their high school education.