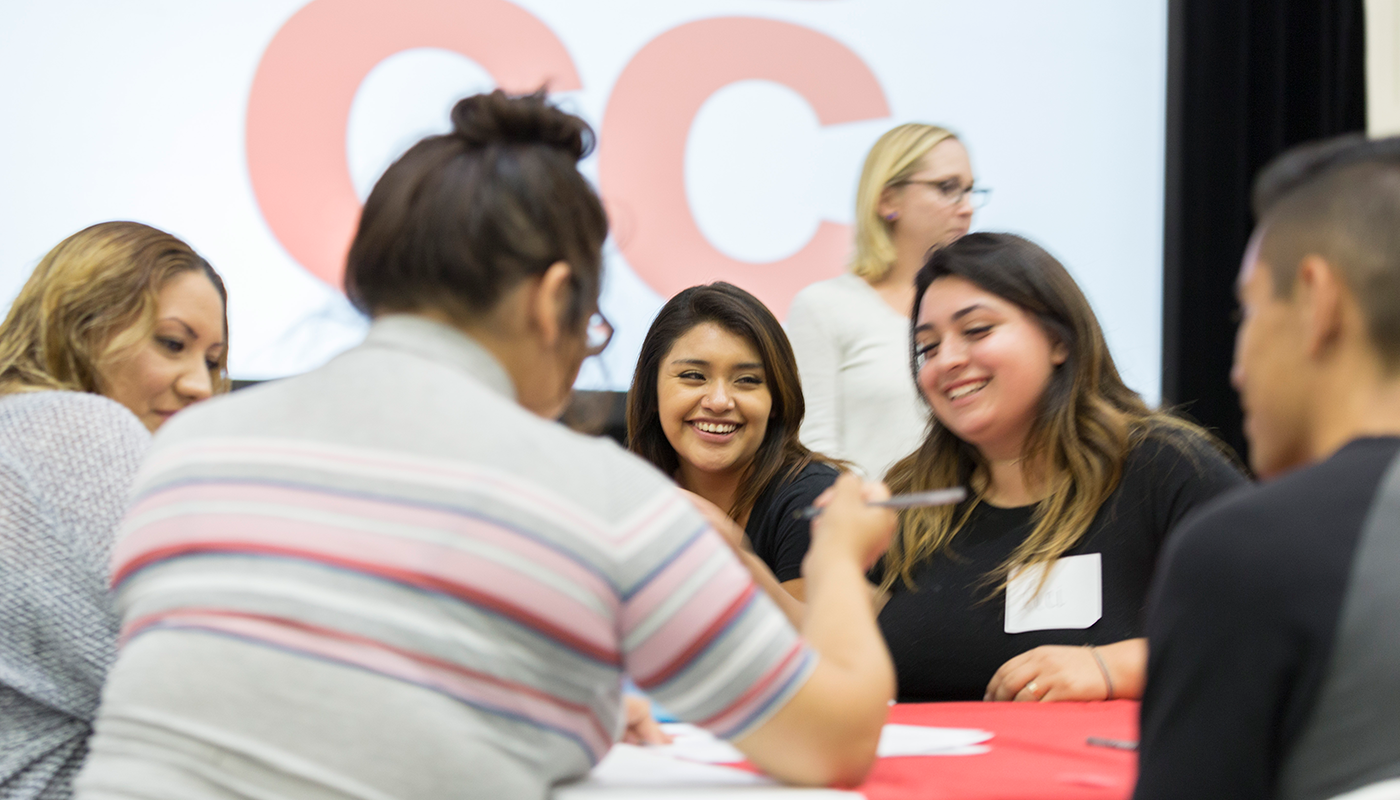 Welcome to Dual Enrollment
Announcements
All summer I and II 2020 instruction will be online (Summer Session 1: May 18- June 27; Summer Session 2:June 29- Aug 8)

The campus is working to address the conversion of the summer schedule to an etirely online. Courses that are now showing as closed may be reopened as they are converted to an online format. All instruction will be remote.

* Application for summer book grants are now open. See link for counselors on 'For Counselors' page.

Online forms are back, just in time for summer registration. All students interested in Summer 2020 courses can now submit their approval form through our website. See Apply and Register Step 4 for more information.

Please help us by only clicking 'Submit' once per form! *We have a limited number of submissions and want to use them as effectively as we can. If you are having issues submitting, email us at dualenrollment@sbcc.edu.
What is Dual Enrollment?
Through partnerships with our K-12 districts, students eligible for high school have the opportunity to begin their college career while paying no tuition for college classes. High school students can earn college AND high school credits at the same time when they take classes at SBCC, take SBCC classes at their high school, and take SBCC classes online.
Important Dates:
Classes on SBCC Campus/Online:
April 10 to Summer Book Grant application window for Session 1
May 1
April 10 to Summer Book Grant application window for Session II
June 12
April 20 First day for Summer I/II Registration
May 2 Last Day of Spring 2020 Instruction
May 9 Spring Semester Ends
May 18 First Day of Summer I Instruction
June 29 First Day of Summer II Instruction
July 6 First Day of Fall 2020 Registration
August 8 Last Day of Summer II Instruction
Classes on your High School Campus:
January Spring Semester Begins (dates vary)
Feb 12 Last Day to Drop without a "W"
April 13 Last day to Withdrawal from classes
Our Mission
The Dual Enrollment Programs Office's mission is to develop and maintain partnerships that encourage the pursuit of post-secondary education, especially among traditionally underrepresented high school students.
Our work is rooted in efforts to increase career and college readiness, achieve educational equity, and increase access to post-secondary education. As the first point of entry to post-secondary education at SBCC, our dual enrollment partnerships ease the transition to college so high school students can experience empowering, encouraging, and transformative experiences and have multiple opportunities to successfully earn college and high school credit before completing their high school education.