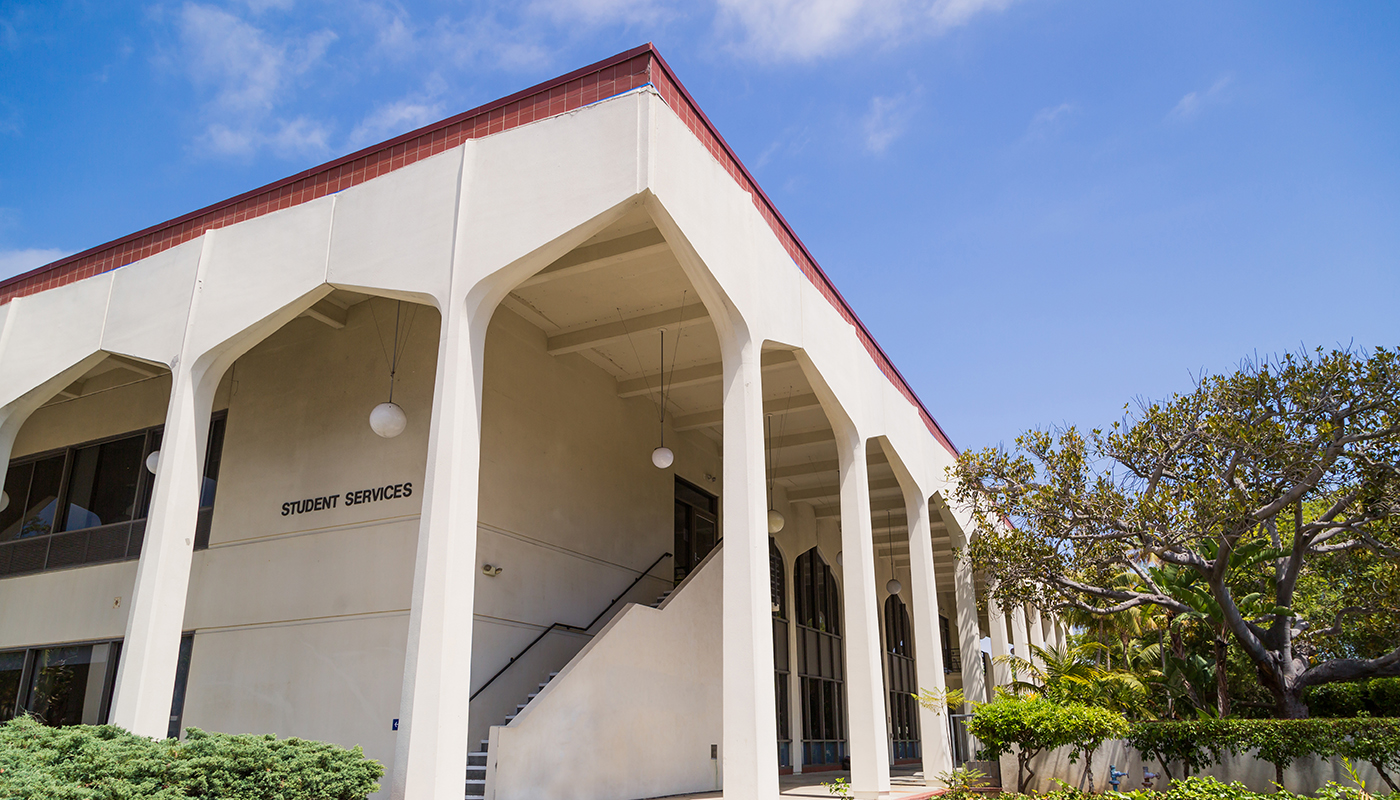 Student Services Office
Welcome to Student Services
Mission
Our mission is to support students, parents, family members, faculty and staff in the delivery of programs, services and curriculum that enhance the access, progress and success of students in exploring, deciding, planning and achieving their academic, career and personal development goals.
Our Goal
Our goal is to provide comprehensive co-curricular, academic and student support programs and services to develop the environment for students to clarify their educational, career, and life goals, and to help students develop educational plans that will assist them in the attainment of their degree and/or transfer from Santa Barbara City College.
Our Values
We are engaged in the development of all students from a holistic perspective and are guided by the following values and principles:
Diversity: Student Services provides opportunities for students to learn, understand, respect, and appreciate the differences that exist among all people.
Excellence: Student Services is committed to excellence in programs and services that provide opportunities for growth and learning.
Growth: Student Services creates and maintains opportunities for individuals to explore their full potential whether it is in the classroom or in other areas of campus life.
Integrity: Student Services is committed to providing an environment of respect, trust, and confidence through accountability, consistency and honest communication between all members of the community.
Leadership: Student Services affords students the opportunity to develop their leadership skills in an environment that is supportive, nurturing, and challenging.
Service: Student Services is committed to providing responsive, accurate, accessible and courteous service.
On behalf of everyone within the Educational Support Division I invite you to utilize the many academic and student services available to you. Use them often throughout your academic career. I am certain you will find our services to be a valuable resource during your academic career at Santa Barbara City College and beyond.
Paloma Arnold
Dean, Student Affairs
Location:
Student Services Building
Second-Floor (SS-260)
Phone: (805) 965-0581 Ext 2237
Fax: (805) 892-3751