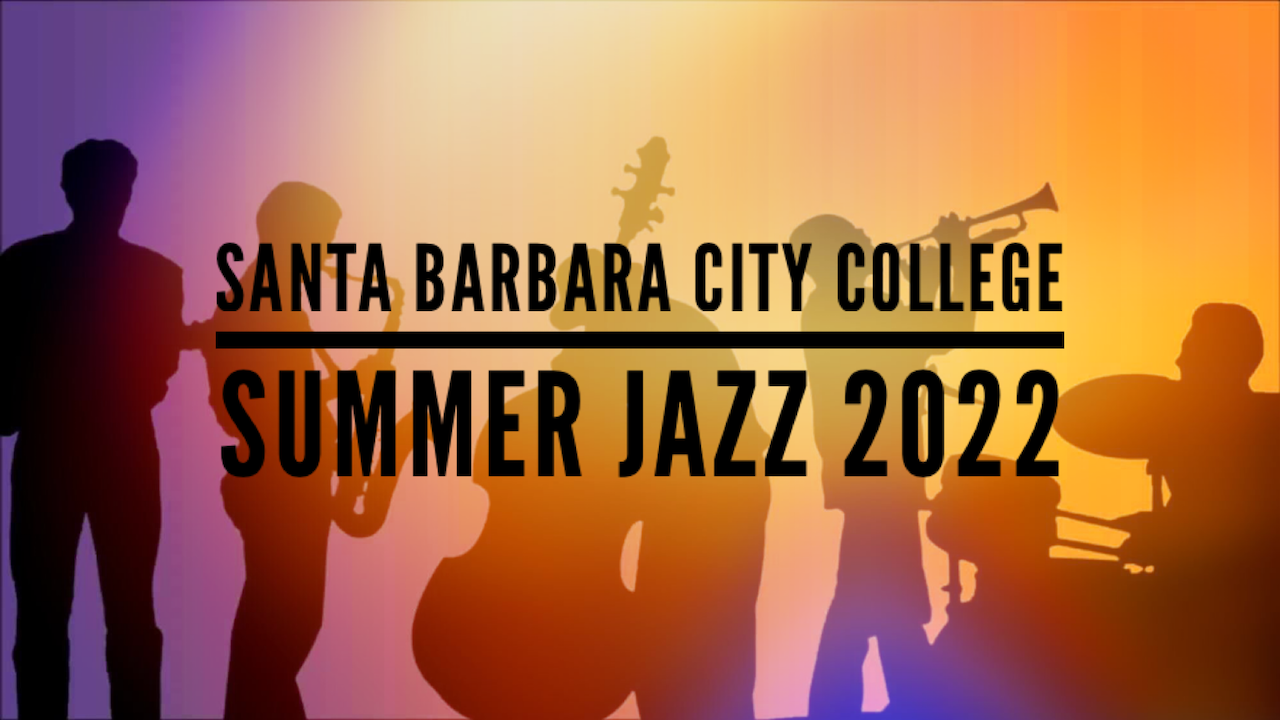 Music
SBCC Music Summer 2022!

Summer Jazz is returning to SBCC in a big way. Study with our fantastic jazz department staff and get a head start on learning the art of improv, section playing, transcribing and more. Have a once-in-a-lifetime experience with guest clinician Ted Nash, who will lead a compositional worskshop for the first two weeks!

SBCC Summer Jazz runs in Summer Session II, from June 27th through August 4th, Monday - Thursday 1 pm - 3:30 pm.
Find out more here at the summer jazz website: http://music.sbcc.edu/summerjazz/
We also have Music Appreciation and History of Rock classes online in both Summer I and Summer II sessions.
Please see: http://sbcc.edu/classes for specific times and availability.
Go to https://www.sbcc.edu/apply/ to apply and enroll at SBCC.