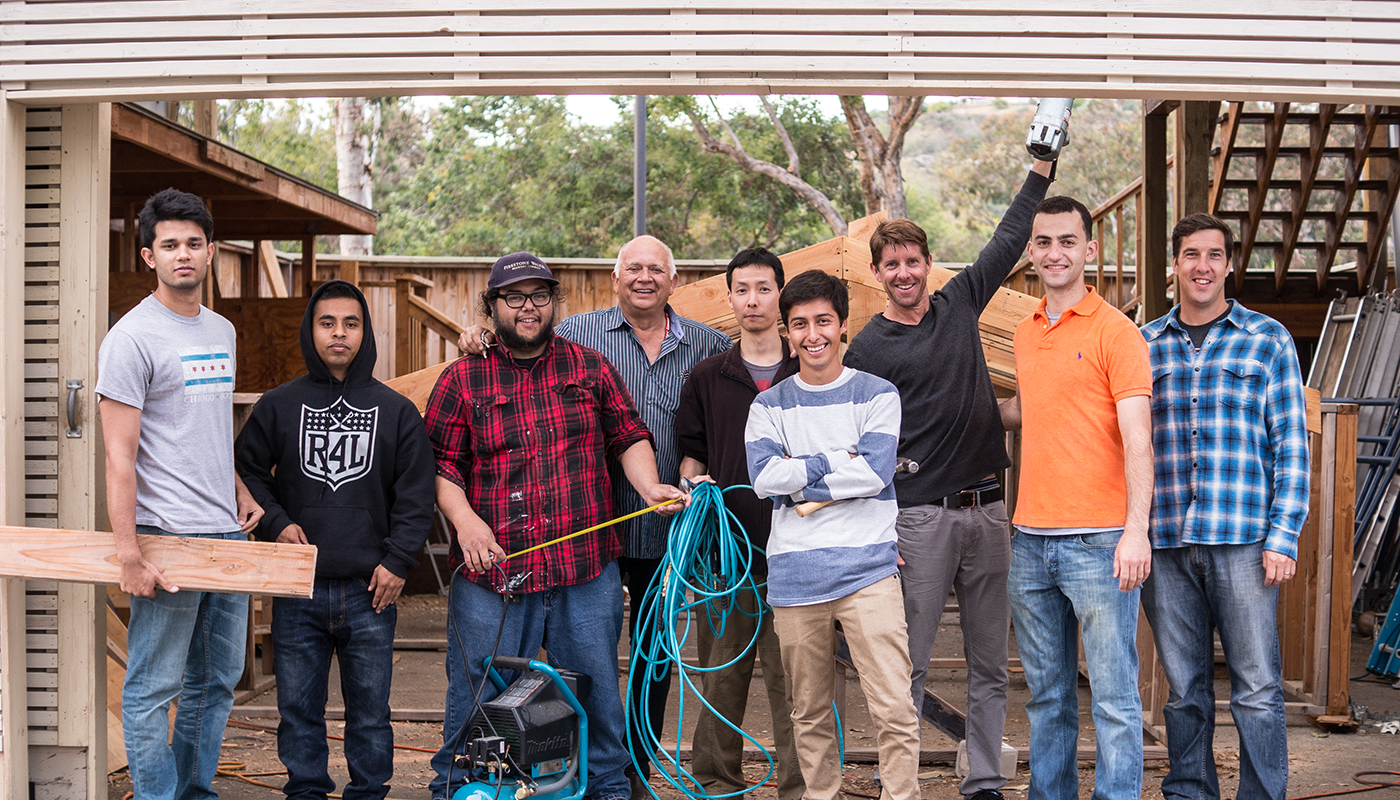 Construction Technology
About Our Program
Construction Technology offers a series of carpentry courses, green-collar training courses, and electrician trainee courses. Basic Construction Skills (CT 104) and Beginning Construction (CT 110), the introductory courses, are open to all students.
The advanced Construction Technology carpentry courses—Beginning Construction Trades (CT 111), Framing (CT 112), Roof Framing (CT 113), Beginning Finish Carpentry (CT 114), Intermediate Finish Carpentry (CT 115), Blueprint Reading (CT 116), Measuring and Calculating (CT 118), and Construction Remodel (CT 119)—are designed for students who have completed CT 110 or those with a minimum of one year of carpentry experience. Work Experience in Construction (CT 290) combines on-the-job training with classroom instruction.
Building Green (CT 122), Weatherization (CT 124) and Introduction to PhotoVoltaic Systems (CT 125) do not require any previous building classes.
Santa Barbara City College (Division of Apprenticeship Standards, Electricians Certification Unit Approved School #138) offers four Electrician Trainee courses as a "partial" General Electrician curriculum. The courses—Blueprint Reading for Electricians, Electrical Mathematics, and Introduction to National Electrical Code—are designed for students working as electricians who want to prepare for the state certification exam and those required to be enrolled in order to continue working for a C-10 electrical contractor's license.
For further information concerning the carpentry courses or the Electrician Trainee courses, contact Patrick Foster at (805) 455-3187.
Program Student Learning Outcomes
Use construction tools safely and efficiently.
Demonstrate knowledge of component systems of typical residence.
Build a typical construction structure (wall, roof, cabinet, etc.).
Install typical construction trim (fascia, base, crown, etc.)
Demonstrate understanding of the necessity and components of building science and green building.
Faculty
Dr. Patrick Foster, Director, (805) 455-3187 (foster@sbcc.edu)
Alan Price, Dean, (A-218, ext 3044)