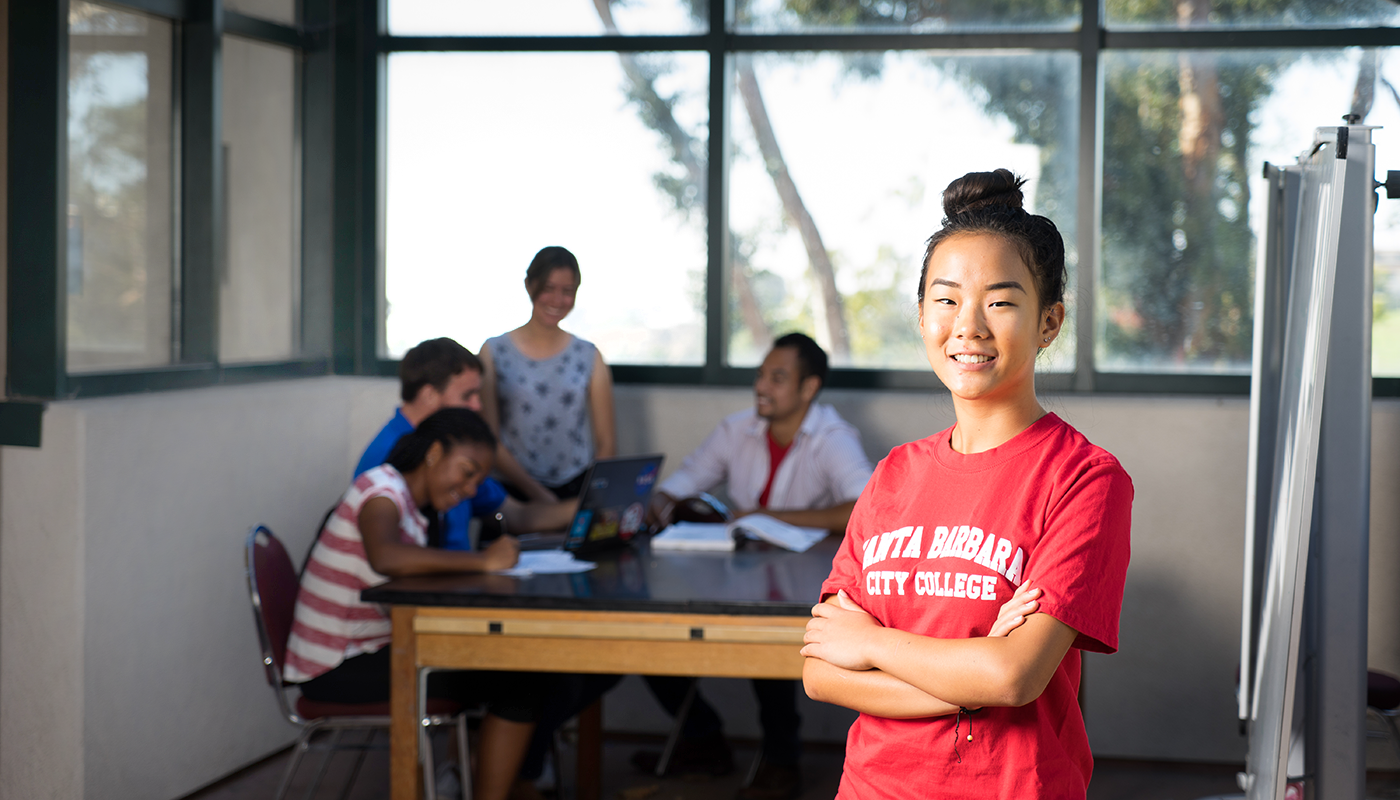 Business Administration
About Our Program
Business Administration, Business Law, Entrepreneurship, Management, Real Estate
This department offers occupational and professional programs in business which meets the needs of students planning to obtain immediate employment, retrain, earn an A.A. Degree, transfer to a four-year college or university, or take courses to enhance their understanding of the environment in which they work and live.
Business Administration courses (Business Administration, Business Law, Legal Environment of Business, Management, Business Mathematics, Real Estate and Entrepreneurship) give students general business knowledge in managerial controls, economics of business, human resources (personnel), labor relations, business risks, interaction of government and business law, production and distribution. They provide the foundations for areas of specialization, such as accounting, finance, or marketing management.
Management courses prepare students to be entrepreneurs, or lead toward a career in management of a larger firm. These courses may provide an existing manager with new insights and training, or may offer new career possibilities to the younger student, or a chance to change careers to the older student.
The Real Estate Program is designed to prepare students for professional certification as real estate salespeople and real estate brokers. All courses are taught by practicing real estate professionals with strong academic backgrounds, extensive practical experience and local community service. These courses are valuable for real estate investors, developers, appraisers, escrow officers and property managers. Attractive opportunities for careers in these areas exist in Santa Barbara. All of the Real Estate courses are designed to satisfy California's real estate licensing requirements.
The entrepreneurship courses are designed to enable new and existing entrepreneurs to successfully launch a new business or sustain and grow an existing business. Students learn how to identify, assess, and develop a new venture, acquire the necessary resources to launch a new venture, and build a collaborative team capable of managing a new venture.
Program Student Learning Outcomes
Business Administration (AA and AS-T) Degree
Meet the requirements for successful transfer to a UC/CSU program in Business Economics and/or Business Administration.
Analyze the external environment of business as a means of assessing the threats and opportunities confronting businesses in the 21st century.
Define, analyze and devise solutions for complex business problems and issues by using logical reasoning patterns.
Demonstrate a comprehension of the legal and ethical issues confronting today's contemporary organizations.
Business Administration — Emphasis in Management: Degree and Certificate
Explain general management functions, roles and responsibilities required to effectively manage today's contemporary organizations.
Recognize the ethical issues facing managers and apply decision-making techniques and ethical reasoning to resolve 21st century ethical dilemmas.
Work effectively in teams and appreciate the meaning of mutual responsibility.
Access and interpret information, respond and adapt to a dynamic business environment, make complex decisions, solve problems, and evaluate outcomes.
Business Administration - Emphasis in Entrepreneurship: Degree and Certificate
Access and interpret information (legal, financial, operational, market) necessary to develop a new business venture.
Assess the risks associated with developing a new business venture.
Develop a market ready business plan.
Real Estate Degree and Certificate
Analyze common real estate problems, apply appropriate solutions, and interpret outcomes.
Meet career preparation goals, as well as prepare for a state licensing exam.
Explain the process for making home purchase or sale decisions and completing real estate transactions.
Demonstrate mastery of program-specific concepts and skills. (e.g., understand theory and application in real estate finance, investments, property management and financial institutions).
Department Offices
Division: Business Education
Department Chair: Julie Ann Brown | Office: BC-219 | Phone: (805) 730-2508
Interim Dean: Michael Medel | Office: BC-216 | Phone: (805) 730-4001
Administrative Assistant: Grace Twedt | Office BC-204C | Phone; (805) 730-8749
Faculty & Offices
Julie Brown, Department Chair | Office: BC-219 | Phone: (805) 730-2508
Daniel Spitz, Assistant Professor | Office BC-215 |Phone: (805) 892-3657
Scheinfeld Center for Entrepreneurship and Innovation - Scheinfeld.sbcc.edu
Under the aegis of the Business Administration Department, the Scheinfeld Center for Entrepreneurship and Innovation is where students from any discipline can acquire the skills, gain the tools and access the mentorship needed to start or grow a unique business. The Scheinfeld Center supplements the Business Administration courses in Entrepreneurship with an entrepreneurial internship program, the Enlightened Entrepreneurship Speaker Series, and the regional New Venture Challenge business plan and pitch competition. The Scheinfeld Center hosts the Small Business Development Center (SBDC) of Santa Barbara, which provides no-cost business consulting to students and the community. Additionally the Scheinfeld Center hosts the Center for International Trade and Development (CITD) to assist businesses with international expansion through importing and exporting. The Scheinfeld Center is located in BC-220 and is open Monday through Friday, with scheduled and drop-in appointments available.