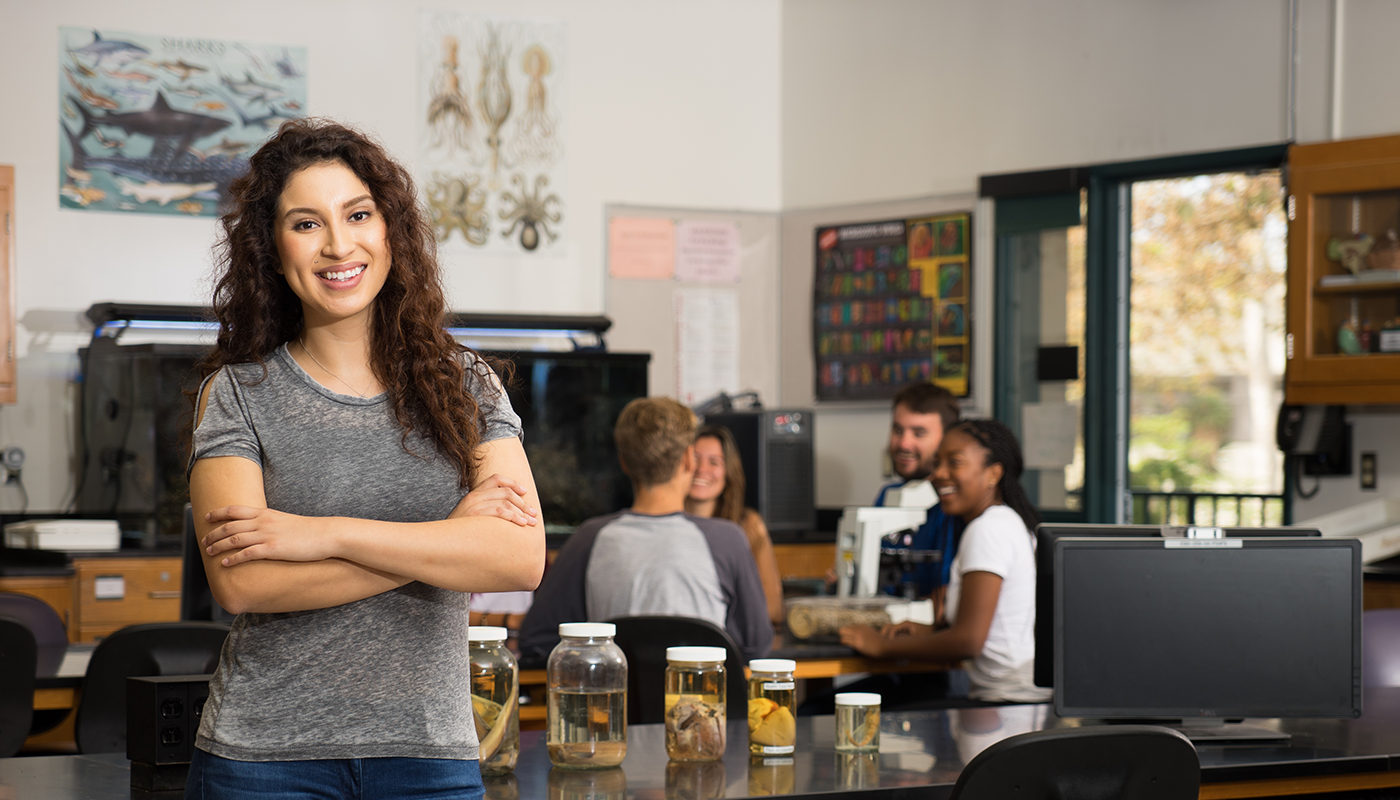 Biological Sciences Department
The Biological Sciences curriculum provides the foundation for our majors: Biological Sciences, Bio-Medical Sciences and Natural History. We offer specialized and general courses for all students, and support courses for medical technology and health services; recreation and nature interpretation; environmental studies; marine diving technology; and sports medicine. Many courses of a more general nature allow students to fulfill General Education and graduation requirements in Natural Sciences, while developing a biological perspective.

Our courses take advantage of the newest technology for delivery of information to students, while retaining the tradition of personalized instruction and small class sizes. Online instruction carries this concept off campus to our students in Santa Barbara and worldwide, through more than 11 fully online classes.
Looking for a class?
Biological Sciences includes the subject areas of Botany, Biomedical Sciences, Zoology. and Biology. Environmental Studies is an interdisciplinary science. We offer some Environmental Studies (ENVS) classes too.

In the schedule of classes, subject areas are listed alphabetically by abbreviation. To see all the classes offered by the department search for BIOL (biology), BMS (bio-medical sciences), BOT (botany), ENVS (environmental studies) and ZOOL (zoology). Hint: Don't forget Zoology! When choosing your GE natural science class, we strongly recommend that you check out all the classes in all these subject areas.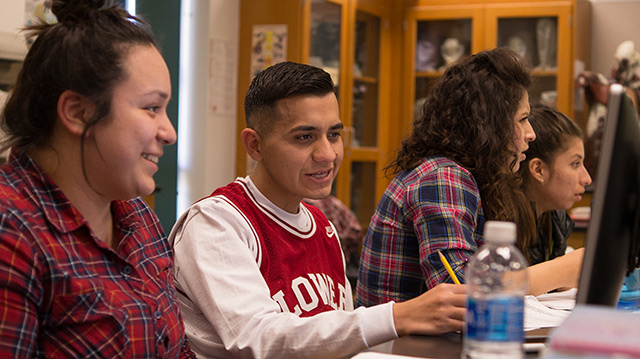 Declaring a Biology Major
If you have decided to major in biology, or you are not sure but are strongly considering it, declare a biology major. Declaring your major protects you from changes of departmental requirements. You will be able to follow either the rules in effect at the time you declared your major, or the rules as later changed. Further, by declaring a biology major you meet one of the requirements for scholarships offered by the Biological Sciences Department.
You may declare a biology major at the time you register at SBCC. Any time thereafter, you may declare a biology major or change your major by filing a "Change of Major" form at the Office of Admissions & Records or online through Pipeline.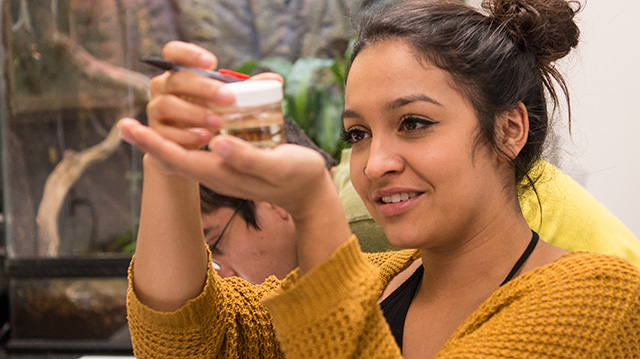 ---