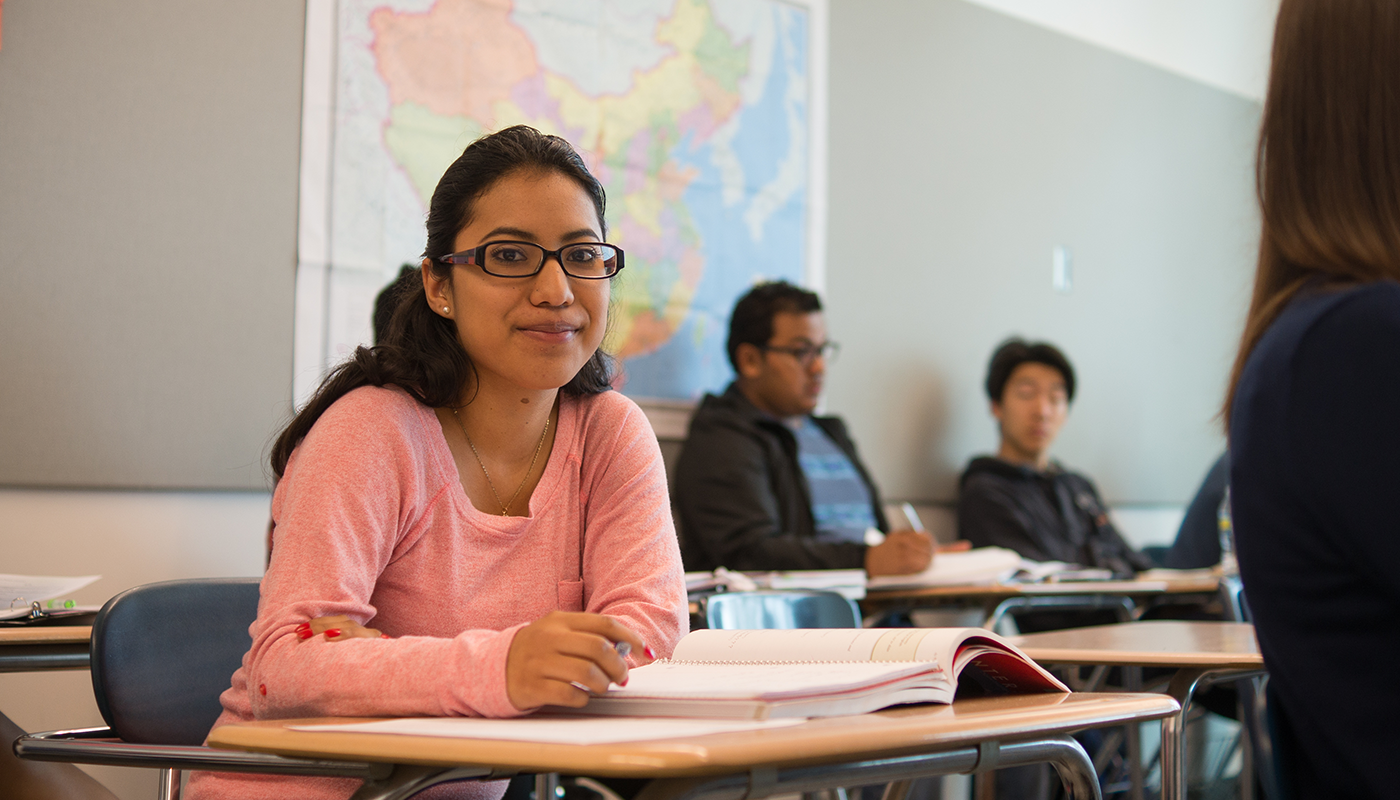 English as a Second Language
About Our Program
This series of courses is designed to aid the resident and international student, for whom English is a second or foreign language, to master basic communication skills necessary to make reasonable progress in an American community college environment. Students do not need to take the TOEFL and can enroll in regular college courses after studying English. This program offers courses for beginning to advanced students.
All new students take an assessment test which places them in the courses appropriate to their abilities.
Proof of Completion
Students who successfully complete Level 5 Reading and Writing will be awarded a document stating that they have completed the ESL program at SBCC. Students may also earn this proof of completion by successfully finishing at least one four-unit ESL course and passing the college's English assessment test.
Program Student Learning Outcomes
Listen to spoken English, understand intended meaning and respond appropriately.
Speak in English on a diversity of topics in a way that is intelligible to the listener.
Read, comprehend and apply one's own thinking to a wide range of English texts.
Write both narrative and expository papers which fit the intended purpose and audience.
Increase both receptive and productive knowledge of English vocabulary.
Use appropriate and generally correct grammar, spelling and punctuation when communicating in English.
Analyze new information and ideas and contribute original thought to discussions regarding these.
Use word-processing programs, language learning software, the Internet and keyboarding skills to facilitate language development.
Department Staff
Raquel Alvarado
, ESL Student Services Assistant (ESL-2, ext. 2320)
Dr. Elizabeth Imhof
, Dean (
Ext. 2354
)
Full-time Faculty
Betsy Cassriel
(ESL-15, ext. 2928)
Robin Goodnough
, ESL Department Chair (ESL-1, ext. 2521)
Dolores Howard
(ESL-6, ext. 2242)
Marit ter Mate-Martinsen
(ESL-16, ext. 3040)

ESL Graduation Photos
Financial Aid General Information