Stephanie Mendes
Professor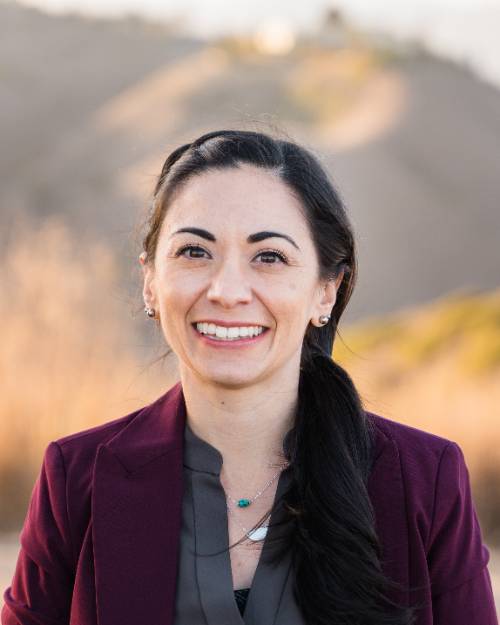 Stephanie Mendes was born and raised in California and loves teaching Earth Science in such a dynamic state. When Stephanie was growing up, she never would have imagined that she would earn a doctorate degree and become a professor in Earth Science. In fact, Stephanie didn't even know Geology was a degree option when she started her Bachelor's degree. College was a time for her to explore different majors, and areas of science, and get connected with organizations such as SACNAS. As a result of all these experiences, Dr. Mendes received her Bachelor's degree in chemistry from CSU Chico and her Ph.D. in Earth Science from UC Santa Barbara.
Stephanie's focus during graduate school centered on using interdisciplinary skills to further science by investigating the biological controls of greenhouse gas emissions in the environment. Specifically, on the ability of marine microbes to regulate hydrocarbon releases from the ocean to the atmosphere. As part of this scientific journey, Stephanie traveled around the world in research vessels to collect and analyze samples for her degrees.
Currently, Dr. Mendes teaches a range of Earth Science classes at SBCC. In addition to standard lectures and labs, she also leads multi-day field courses across the country, including five days in Death Valley, five days in the Eastern Sierras, and 15 days around the Colorado Plateau. Hope to see you on a field trip!
Courses taught: Intro Physical Oceanography Lecture and Lab, Historical Geology Lecture and Lab, Field Studies of the Eastern Sierra Nevada, Field Studies in Death Valley, Introductory Field Geology, and Geologic Field Camp, Geologic Field Seminar of the Colorado Plateau, Geologic Field Studies - Hawaiian Volcanology