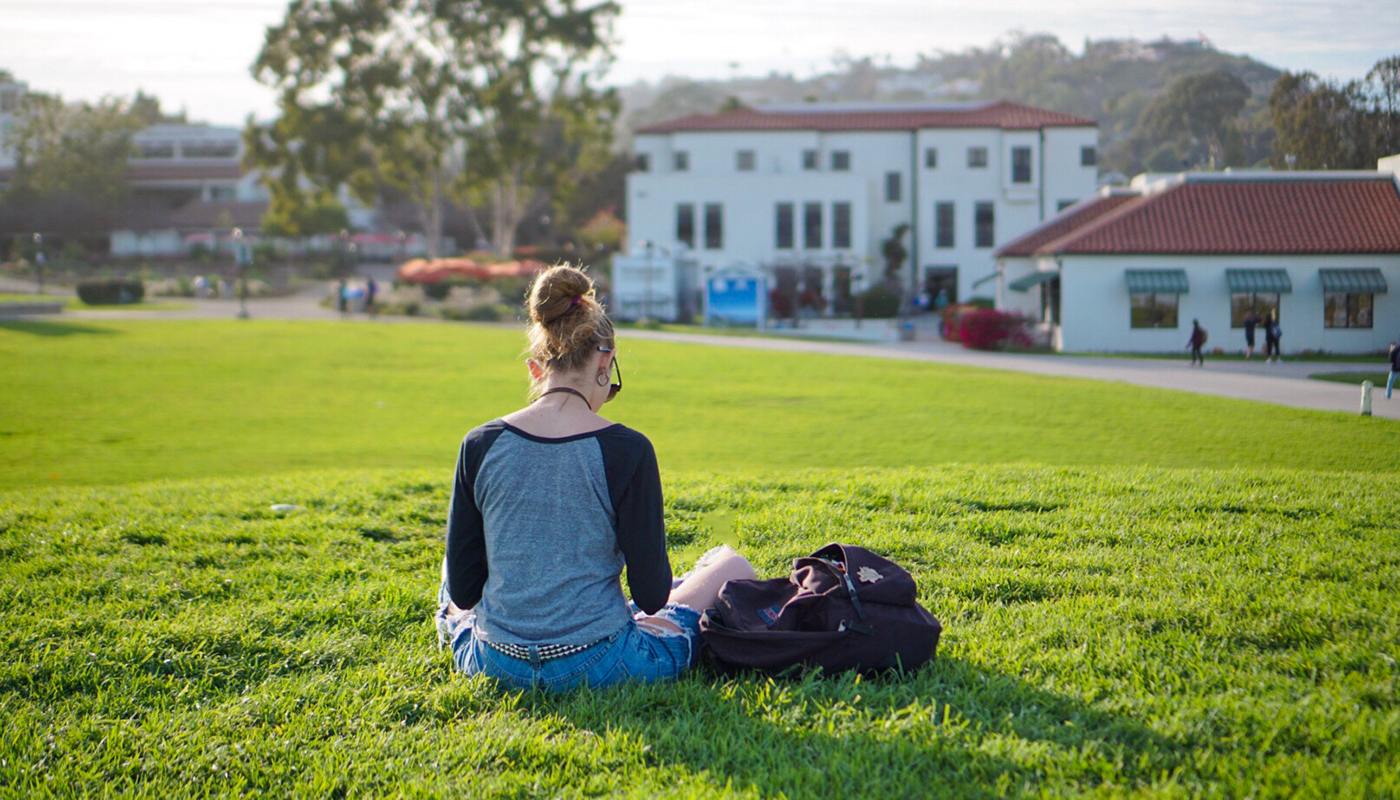 Student Health Services
* SPECIAL ALERT *


As of March 16, 2020 Student Health & Wellness Services is

closed for in person

counseling and medical appointments due to the elevated threat of COVID-19 in the Santa Barbara area.

In order to meet the needs of our students during this difficult time,

we are offering telehealth support to students

. If you are having an emergency, please dial 911.

Students who are enrolled in Fall 2020 Session
can schedule a full-service telehealth appointment with a
mental health counselor, nurse, or nurse practitioner



By calling:


(805) 730-4098

During regular office hours:
Mon & Thurs: 8:00am - 4:30pm
Tues & Wed: 8:00am - 6:00pm
Fri: 8:00am - 1:00pm
---
For more information about SBCC Personal Counseling?

Please Contact Personal Counselor & LMFT, Alyson Bostwick or
Personal Counselor & LMFT, Lacey Peters at: healthandwellness@pipeline.sbcc.edu
for additional personal counseling questions.
---
Personal Counseling Forms


Mental Health Intake & Consent Forms
Anchor Program - AOD Intake Form
---
Got Medical Questions? Ask a SBCC Nurse

Ask a Nurse is a free service offered by SBCC Health Services. You may submit a medical question by clicking the medical link below.

Medical questions are answered by email during normal Health Services operating hours. Answers to questions submitted during the weekend may take up to 72 hours. In case of emergency, you should seek immediate medical attention. The Health Services nurse may suggest an alternate source for your answer depending on the nature of the question.
---
For more information about Medical Care?
Please contact Director of Student Health & Wellness Services, Laura Fariss at: healthandwellness@pipeline.sbcc.edu for additional questions regarding the medical services.
---
SBCC Telehealth & Off-Site Community Support Services & Resource Guide

This guide provides SBCC students and employees a comprehensive list of SBCC Telehealth &
Off-site mental health, medical, and wellness support services and resources.

---
Below is a list of important medical and mental health resources that can help support you


Medical Resources:
Santa Barbara County Public Health Department for latest COVID-19 information:
https://www.countyofsb.org/phd/
Cottage Hospital Emergency Services:
https://www.cottagehealth.org/services/emergency-medicine-trauma-services/
Santa Barbara Neighborhood Clinics:
Mental Health Resources:
Are you Experiencing a Mental Health Emergency?
In the case of a physical or mental health emergency, Please Call 911 or go to the nearest Emergency Room.
Emergency and Crisis Hotline Information:
If you or someone you know is at risk for harm to self or others and you want to talk to a mental health specialist immediately, call one of the crisis numbers listed below. Help is available.
Text
COURAGE to
741741
(24-7)
Call
South County:
North County:
Ventura County:
Additional Crisis Hotlines:
Low-Cost Counseling Resources in Santa Barbara:
Community Education & Counseling Center
923 Olive St. Suite 1
(805) 962-3363
Family Service Agency
123 W. Gutierrez St. 93101 (805) 965-1001
STESA (Standing Together to End Sexual Assault)
433 E. Canon Perdido 93101
24 hour hotline: (805) 564-3696
Hospice of Santa Barbara (Grief Counseling)
2050 Alameda Padre Serra Suite 100 (805) 563-8820
Acacia Counseling Center (Isla Vista and Goleta)
281 Magnolia Ave | Floor 2, Goleta, CA 93117 (805) 883-6856
948 Embarcadero del Norte | 102 Isla Vista, CA 93117 (805) 699-6668
Family Therapy Institute
111 E. Arrellaga St. (805) 882-2400
Holman Group- Psychiatry and Psychotherapy(Medi-cal/Cen-cal provider)
1 (800) 321-2843
New Beginnings Counseling Center
324 E. Carrillo St. Ste. C, 93101 (805) 963-7777
Pacific Pride Foundation(LGBTQ counseling and resources)
126 E Haley St, 93101 (805) 963-3636
Visiting Nurse and Hospice Care (Grief Counseling)
512 E Gutierrez St (805) 965-5555
---
Low-Cost Counseling Resources in Ventura:
Ventura Counseling and Wellness Center
5450 Ralston Street Suite 101, Ventura CA 93003 (805) 620-8046
Maple Counseling Center
2021 Sperry Ave #41, Ventura, CA 93003 (805) 669-8846
Ventura Community Counseling Center
2140 Eastman Avenue, Suite 112, Ventura, CA (805) 791-9700
Santa Barbara Country Resource Guides:
View/Download the Common Ground Santa Barabara County Resource Guide here.
View/Download the Common Ground Santa Barabara North County Resource Guide in Spanish here.
View/Download the Common Ground Santa Barabara South County Resource Guide in Spanish here.
---


Welcome to Student Health & Wellness Services we provide medical services, personal counseling in our office in Student Services Building Room 170 , and a comprehensive wellness program through our Wellness Center "The Well" ECC21.


---

Finding and maintaining health and balance in life is a challenge, but the pay offs are huge. You have power to make positive decisions that affect your academic, social and personal goals now and in your future... and we're here to help!
Our Staff | Our Services | Appointments | What's Wellness? | Community Referrals
---

Our Mission...

Is to ensure the diverse SBCC student community feels heard, respected, and encouraged to gain vital knowledge, tools, and support to move towards optimal life long health and wellness!
---
What does your student health fee cover?
Medical care
Personal counseling
Sexual Health
Ask a Nurse
Student Health 101
Wellness programming
ANCHOR Program
The WELL
---
Bienvenidos!

Oprima aquí

para servicios

en español.
---
Feeling Stressed?
Sign up for the Personal Development 4 Class - FALL 2020
Facilitated by LMFT, Alyson Bostwick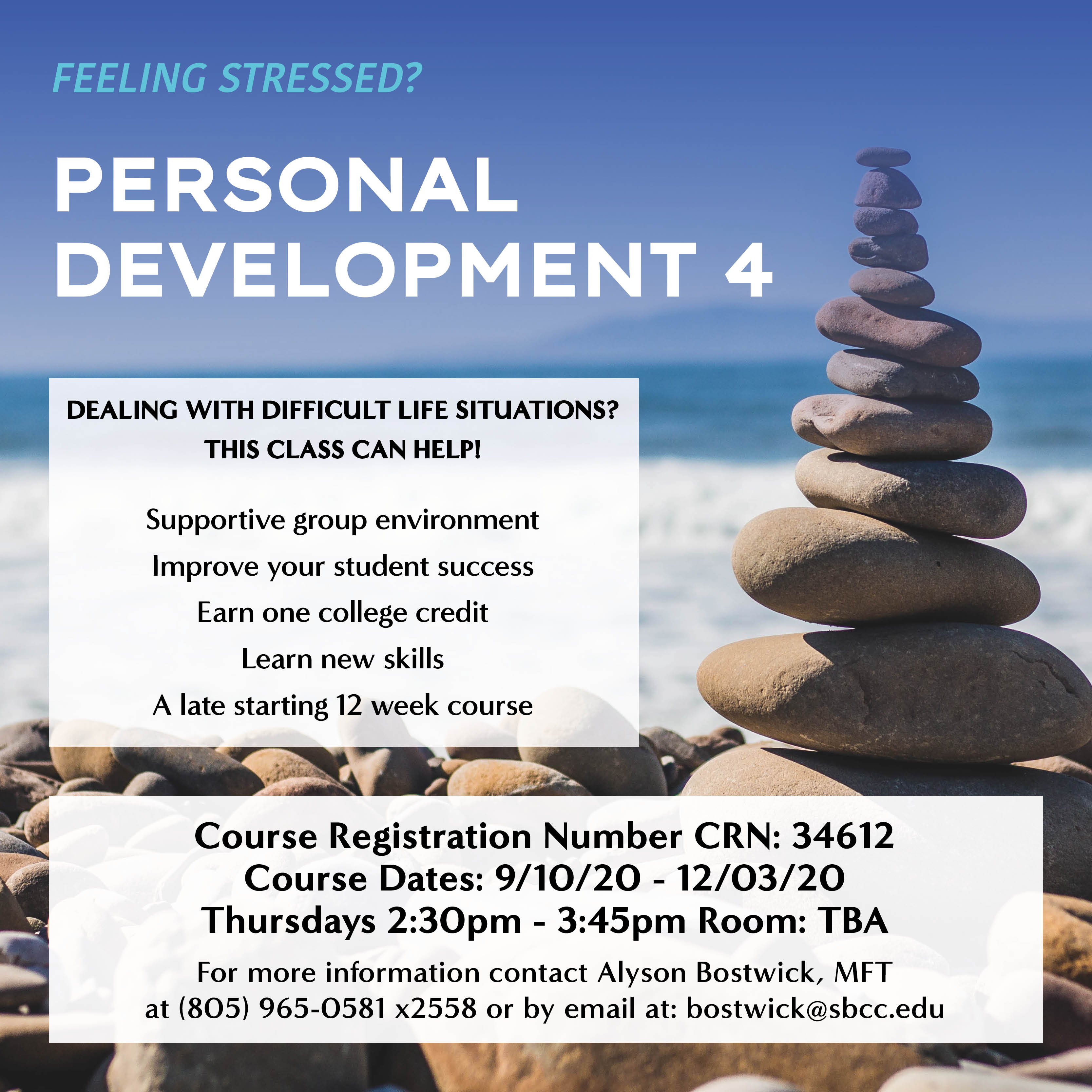 ---

Student Health & Wellness Services are excited to partner with Student Health 101 to offer CampusWell, the online wellness magazine for SBCC students.
Each week, students receive a brief email with health and wellness resources and articles to help support their mind & body!
Check out the online wellness magazine at: https://sbcc.campuswell.com/
---

Looking for reliable health information?

Wellness Central was created with you in mind.
This private, Canvas-based online tool provides information specifically for California Community College students about six dimensions of health and wellness.


Access Wellness Central through Canvas now:
cvc.edu/wellness
Each health and wellness topic includes an overview and additional resources for exploration such as videos, articles, quizzes, and more - all available 24/7.
---
Noticed somebody in Distress?