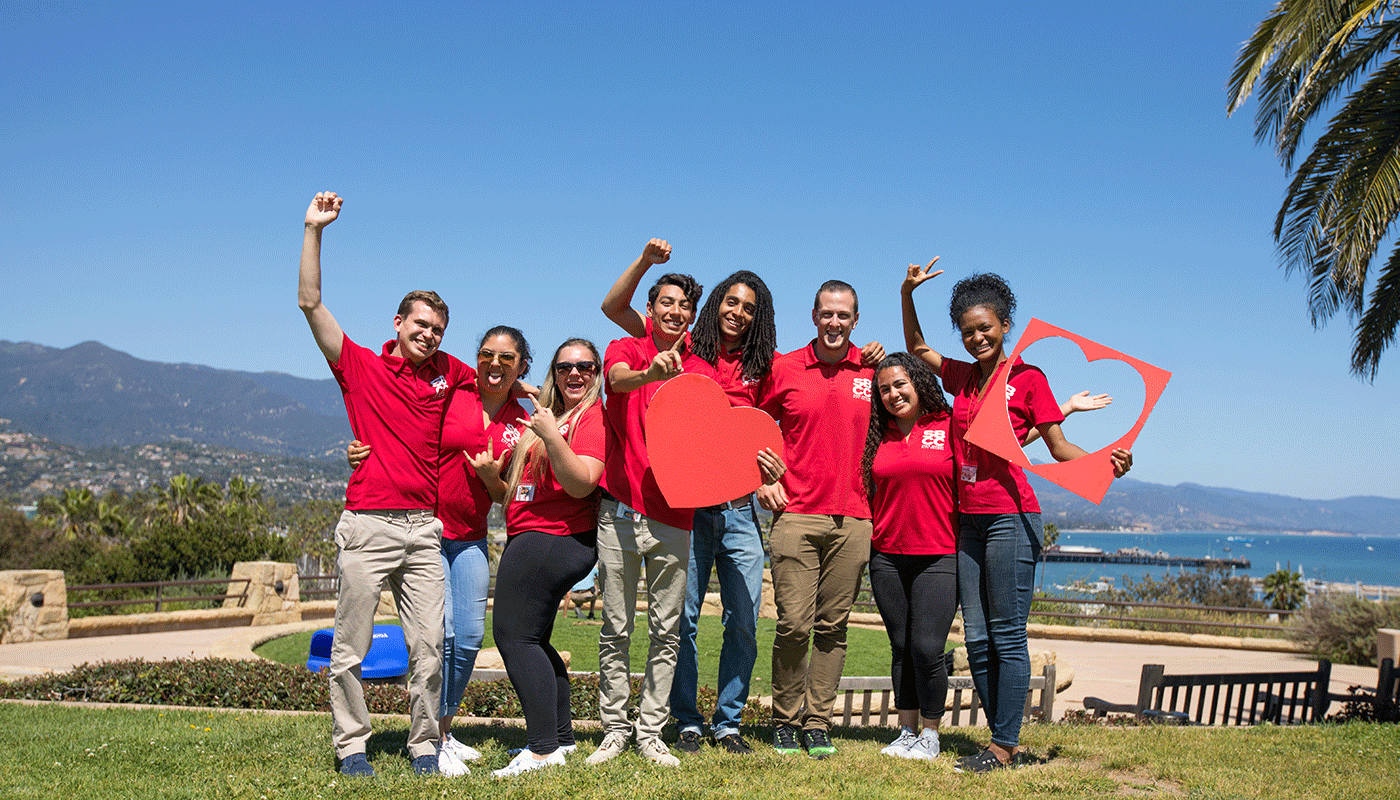 Enrollment Services
About Us
CAMPUS CLOSURE INFORMATION

DURING CLOSURE Enrollment Services is available to answer any registration or enrollment questions via email or chat.
Email: info@sbcc.edu or chat questions to the chat box for a live representative during office hours.
Service hours:
Monday - Thursday 8:00 AM - 4:00 PM
Friday 8:00 AM - 1:00 PM
The mission of Santa Barbara City College Enrollment Services is to provide high-quality student support services to the academic units that carry out the colleges instruction and service programs. The following are guiding principles to govern all aspects of Enrollment Services which include: high school dual enrollment, recruitment, and new student orientation. Enrollment Services functions as the front line connection for prospective, returning, and current students. Enrollment Services strives to provide resources to students where, when, and how they need them. The department works closely with other college offices to ensure that current information is provided to students to alleviate the need to visit numerous locations to obtain that information.
We are committed to providing exceptional service while exhibiting accuracy and efficiency in our work, maintaining integrity, professionalism, and respect.
---
Enrollment Services provides campus tours and pre-admissions advising to both local and out-of-area prospective students and their families. Enrollment Services operates an enrollment information line to answer questions to both new and continuing City College students. You are welcome to call us at 805.730.4450 for any general enrollment questions you may have.
We are here to guide students through the Steps to Enrollment:
Prospective students are encouraged to visit SBCC for a campus tour and explore the possibilities.
Would you like to earn both high school and college credit tuition free? High school students can take college courses through our Dual Enrollment program.
---
Staff
Vanessa Pelton
Director, Enrollment and Retention Services
MaryLou Hernandez
Student Success Coordinator

Kristy Renteria
Welcome Center
info@sbcc.edu
(805) 730-4450
---
College Representatives

Are you a current student interested in working as a College Rep for Enrollment Services? We are currently hiring student College Representatives for Summer and Fall!
Some job responsibilities are the following:
| | |
| --- | --- |
| Some job responsibilities: | Requirements: |
| Campus tours | Ability to work at least 10 hours per week |
| Answering phones | Be enrolled in at least 9 units per semester, with cumulative 2.5 GPA |
| Assisting students | Ability to walk long distances |
| Working campus events | Ability to retain facts and figures about SBCC and surrounding community |
CLICK HERE for detailed Job Description
Service hours by email or chat: