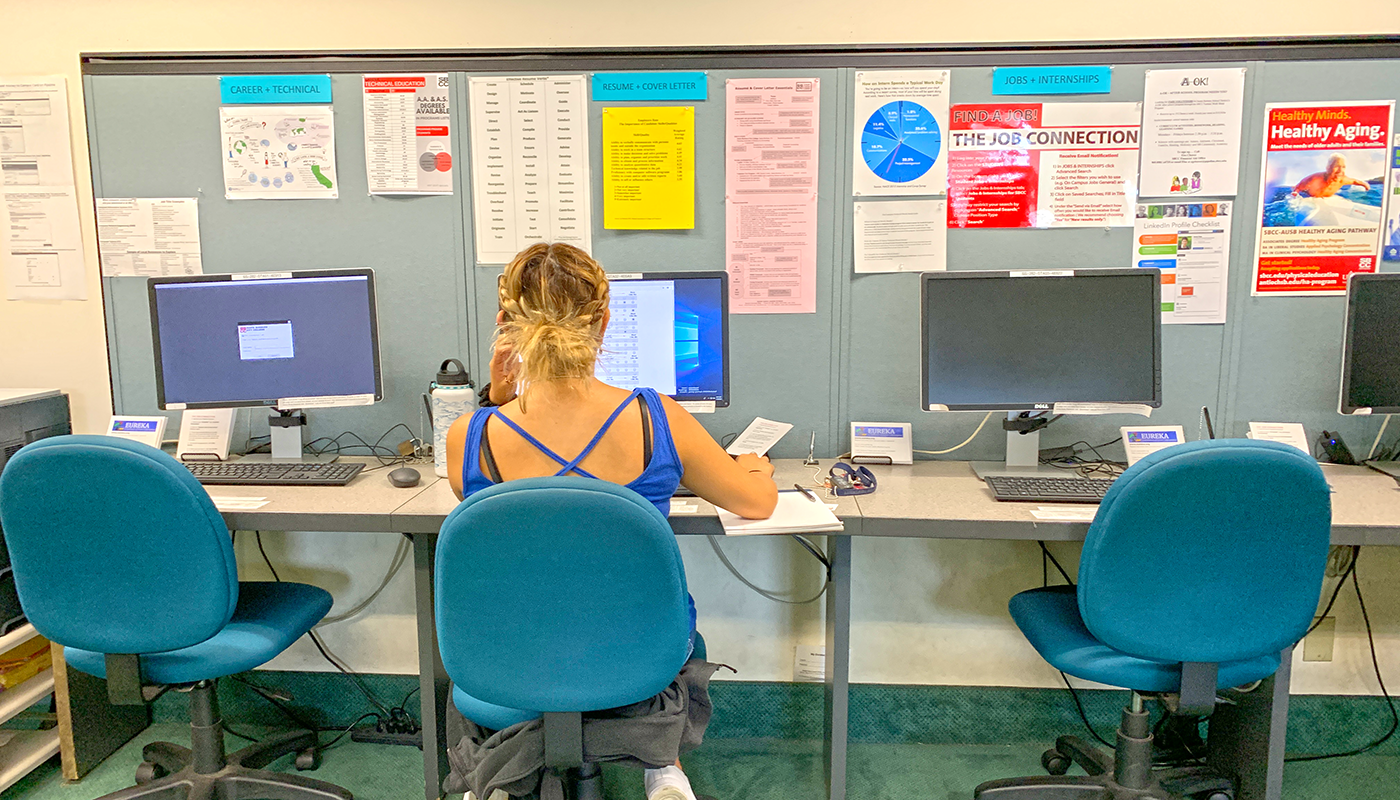 Career Assessments
What is a Career Assessment?
A career assessment helps you gain an understanding of your interests, values, strengths, preferences and personality type. This will help you explore an occupation or a course of study and career path that fits your particular profile. We have a set of assessments that you can take called the Career Assessment Packet.
The Career Assessment Packet can help you:
Increase self-knowledge
Clarify your interests
Begin your career exploration
Choose a major
Choose a career path
Change careers
The Career Assessment Packet consists of:
Myers-Briggs Type Indicator

The MBTI assessment helps identify job families and occupations that are a good fit for your reported MBTI type. It has been used for more than 60 years to help people become more satisfied and successful in their careers.

Strong Interest Inventory

The SII is a powerful tool that identifies your interests systematically using the Holland Code. The results can help guide you toward rewarding careers, work activities, and education programs.

Values Exercise

This activity helps you identify and prioritize values that can influence your satisfaction with potential jobs.

Personalized Report

Once completed, you may pick up a personalized 25-30 page report that summarizes your interests and strengths and make an appointment to meet with a career counselor.

Individualized Counseling

Once completed, you make an appointment to meet with a career counselor to interpret the results of your assessments, and develop a career/educational path.
How do I sign up to take the Career Assessment Packet?
Go to the Cashier's window in the Student Services Building located on the first floor, and ask to purchase the Career Assessment package. The cost is $30 for the assessments ($130 for non students). Cash, check and VISA or MC accepted.

Bring your receipt from the cashier's office to the Career Center (SS #282) upstairs, so that we can email you instructions on how to access the assessments.

Using the instructions given, take the assessments online from any computer (it takes about one hour to complete.)

Lastly, schedule a test interpretation appointment by dropping in or calling the Career Center at (805) 965-0581 ext 2331. You may pick a copy of your results there as well.
---
Other Assessments
The California CareerZone uses John Holland's model of occupational classification. You can learn about different career options available and develop a career plan based on your interests and abilities.

True Colors is a personality-based self-assessment that is insightful, quick, and easy to use within EUREKA. The results gives you a four color profile and a list of occupations by color that are coordinated with majors and careers within. If you have not already done so as a part of your major and career exploration, create your own account in Eureka using the SBCC site ID code: VUOHNDU.