Patrick O'Brien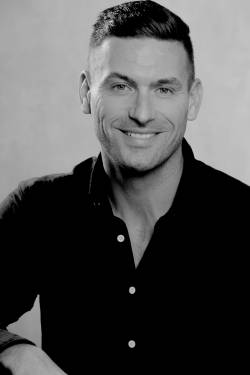 Dr. Patrick O'Brien earned his Ph.D. from the Department of Sociology at the University of Colorado-Boulder. He also received an M.A. in sociology and a B.S. in specialized studies from Ohio University. Dr. O'Brien has been teaching at the college level for over a decade instructing lower-division introductory courses in sociology, criminology, deviance and social problems while additionaly creating upper-division courses focusing on drugs, punishment, criminality, and the law. His primary academic interests include criminology, social control, drug laws, media, and qualitative methodology.
---
Current Position
Assistant Professor of Sociology
---
Education
Ph.D., Sociology, University of Colorado at Boulder (2013)

M.A., Sociology, Ohio University (2006)

B.S.S., Sociology & Criminology, Ohio University (2004)
---
Publications
O'Brien, Patrick K., Patricia A. Adler, and Peter Adler. 2016. "Deviant Identity." Wiley Blackwell Encyclopedia of Sociology, 2nd Edition.
O'Brien, Patrick K. 2014. "Social Control." Encyclopedia of Social Deviance, edited by Heith Copes and Craig J. Forsyth. Thousand Oaks, CA: SAGE.
---
Courses Taught
Current Courses
Introduction to Sociology

Social Problems
Past Courses
Introduction to Criminology

Sociology of Punishment

Drugs, Criminality, and the Law

Deviance in U.S. Society

Drugs in U.S. Society
Back to top