VN Faculty
Ann Marie Kopeikin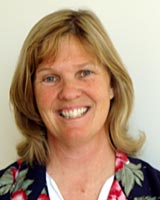 Ann Marie Kopeikin is the current Director of the Vocational Nursing Program. She has worked as a faculty member at SBCC since 1996. She began her career at Santa Barbara City College when she was hired to develop, implement, and coordinate the Certified Nursing Assistant and Home Health Aide Programs. She has worked as a faculty member with the Vocational Nursing program since 1999.

Ann Marie received her Bachelor of Science in Nursing from The University of Virginia and her Master of Arts in Education from UCLA. During her twenty plus years in nursing, she has enjoyed working in a variety of settings, including work in Santa Monica Hospital in the Orthopedic/Neuro unit, in the Veterans Administration in Seattle as a program coordinator for a research grant in gerontology, in Santa Barbara as a home health nurse and supervisor, and as a school nurse for the Goleta Union School District. She received the Crystal Apple Award in 1999 for her work in spearheading the effort to provide free, onsite Hepatitis B immunization to all of the sixth grade students at Isla Vista School, as well as for her wellness educational programs she developed and offered to the students.

Ann Marie lives in Goleta with her husband, two active sons, and one adopted dog named "Lucky the Fruitbat". When not at SBCC, she enjoys mountain biking, skiing, and camping with her family.
Rosette Silva Strandberg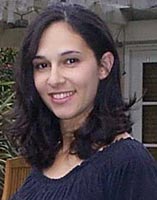 Rosette is the Lead Instructor for the Vocational Nursing Program. She has taught in the VN program since Fall 2001. She received her Bachelor of Nursing from Edith Cowan University, Western Australia. Her specialty is Intensive Care and Post Anesthesia Nursing. She has worked in various healthcare settings in Australia and the United States. She does volunteer work for Operation Smile, an organization that provides free corrective facial surgery to children in third world countries. She has traveled to Brazil, Columbia and Siberia, Russia with this group.

Rosette lives in Santa Barbara with her son and husband.
Back to top