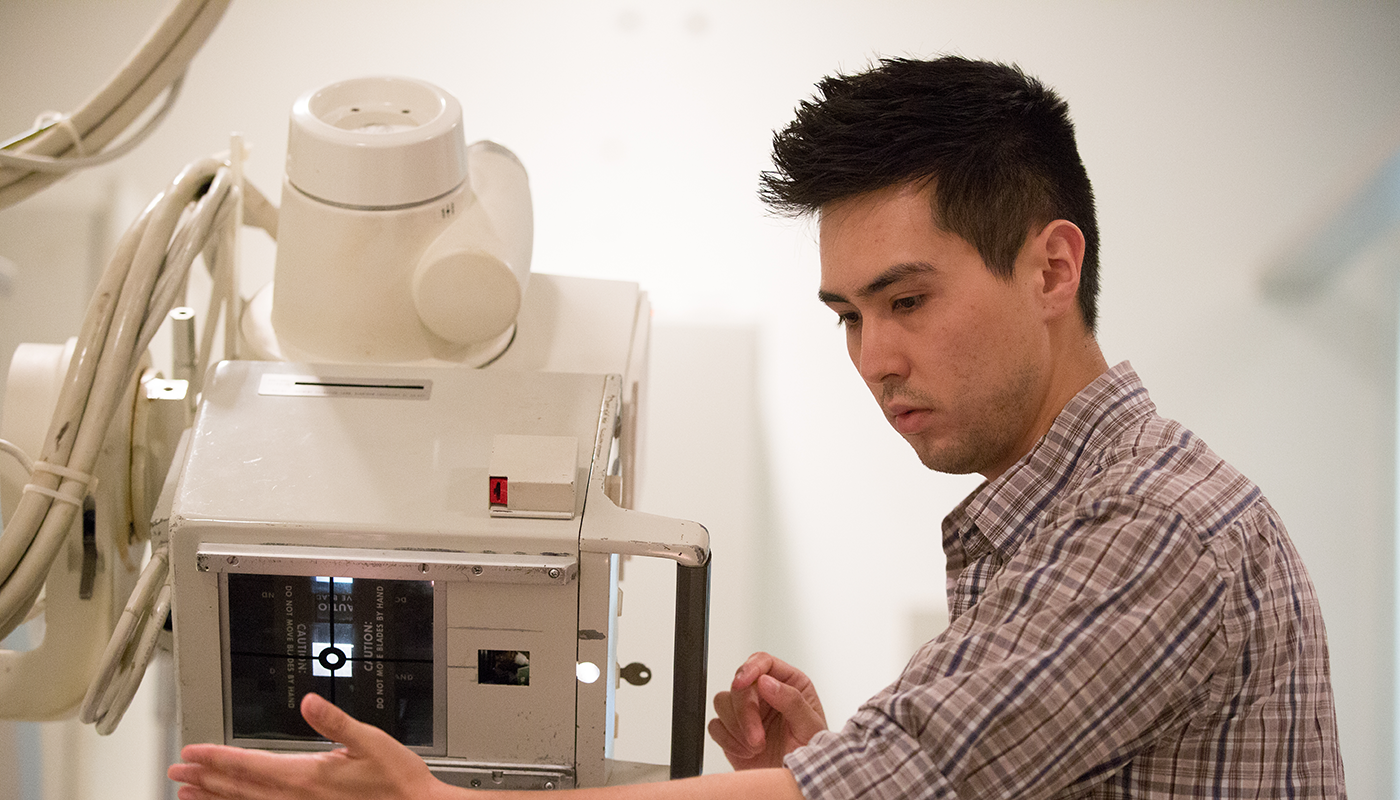 Medical Imaging Sciences
About Our Program
Mission Statement
The mission of the Associate of Science Degree Program in Radiologic Technology is to educate students to become competent entry-level radiologic technologists who have the technical knowledge and procedural ability to serve the needs of a diverse patient population in an ethical and compassionate manner while inspiring continuous learning.
Program Goals
Students will be clinically and technically prepared to enter the current job market.

Students will be professional and ethical.

Students will communicate effectively in the work care setting.

Students will demonstrate critical thinking and problem-solving skills in the performance of their duties.
The Radiographic and Imaging Program is a continuous 24-month program which begins each year in the Summer Semester. The program is designed to prepare a radiographer to perform all diagnostic procedures in a Radiography department, as well as other health settings.
Courses are arranged in a meaningful sequence and must be taken in the order planned. Progression toward and completion of the Associate Degree requires the attainment of a minimum grade of "C" in all program and adjunct courses. (See "Department Requirements" to follow.) Campus classes provide theory and laboratory practice, which are correlated with clinical experience in the radiology departments of affiliated institutions.
A prescribed, regulation uniform is worn during clinical assignments. Students must provide their own transportation to all facilities and must be willing to travel 100 miles each way to the various clinical sites. Students are required to complete four clinical site rotations at any of the 16 affiliate sites they are assigned to. Clinical site locations extend from Santa Paula to San Luis Obispo. There is no guarantee that the clinic site will be in their city of residence. Any student who misses 10% or more of the clinical portion of the program, in a given semester, is subject to dismissal, pending faculty review.
All students are required to pass a physical exam before entering the program. If, at any time before or after acceptance into the program, the student's conduct or physical or emotional health is such that there is potential threat to the well-being of patients, the applicant will be denied admission to, or be withdrawn from, the major.
In addition to the policies and standards of Santa Barbara City College, Health Technologies programs have policies and requirements based on the professional standards and guidelines of their individual regulating state and national accrediting boards. These additional policies and requirements are listed in the Student Handbook and are reviewed in RT 100, Introduction to Radiography. All policies, including our pregnancy policy, are available upon request.
Returning students must fill out a petition (within the given time frame) to be approved before readmission to the program. Each petition will be reviewed on an individual basis and considered on space availability. Those students who do return will only be allowed to do so one at a time. Certified radiographers who have completed a hospital-based training program may be eligible for up to 30 units of transfer credit toward an Associate in Arts Degree or for transfer to a California State University. Contact the Department Chair (ext. 2504) for more information. Certified radiographers who wish to complete an Associate in Science Degree in Radiographic and Imaging Sciences at SBCC are required to complete the last two (2) semesters in the program.
Explore Medical Imaging Sciences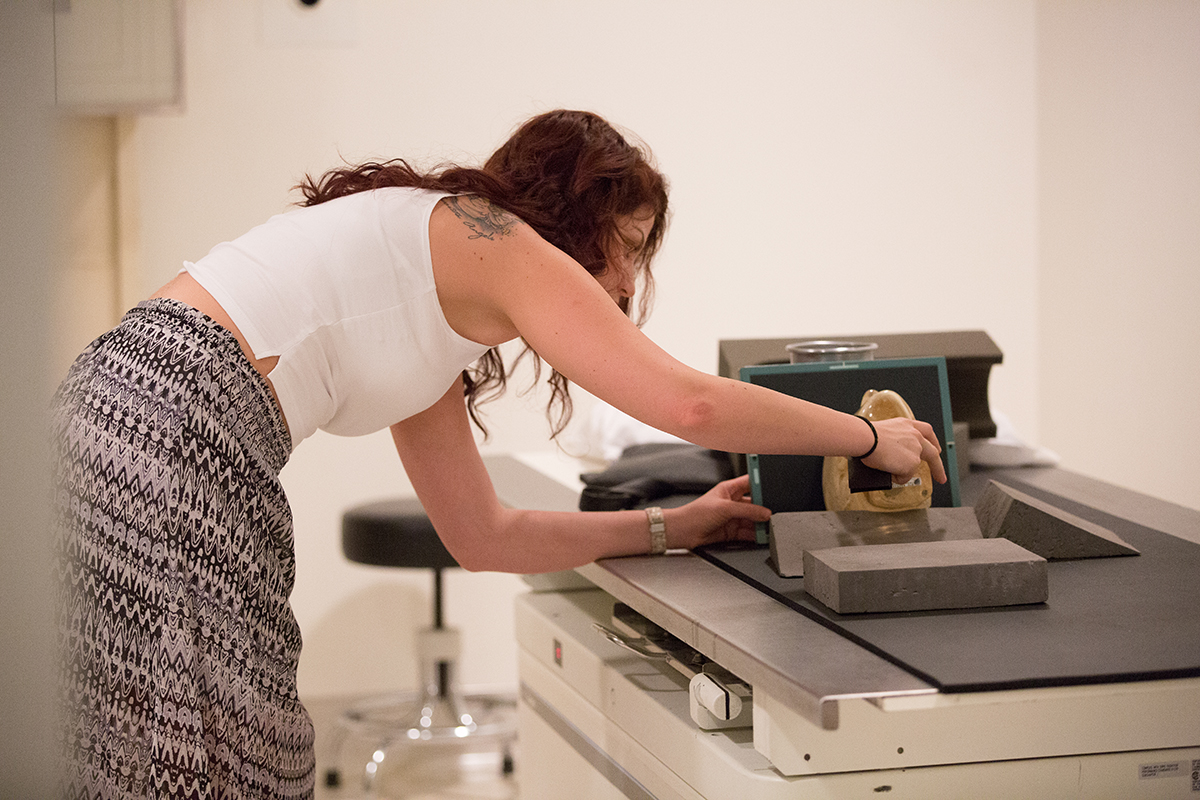 See if our Radiography and Sonography programs are right for you

The program is accredited by the Joint Review Committee on Education in Radiologic Technology, (312) 704-5300, and the California Department of Public Health, (916) 323-2786. JRCERT accreditation qualifies all graduates of the RT Program to take the California Diagnostic Radiography Exam (CRT) and the American Registry of Radiologic Technology (ARRT) Diagnostic Radiography Certification Examination (provided they have not been convicted of a felony). Anyone convicted of a misdemeanor or felony must pre-apply to the ARRT before entering the program to assure that they will be able to take the national certification examination upon completion of the program.

JRCERT mailing address:
20 N. Wacker Drive
Suite 2850
Chicago, IL 60606-3182
mail@cert.org


Health Technologies Office (A-218, ext. 2366)
Program Support: Lorraine Michalak (A-218, ext. 2366) michalak@sbcc.edu
Dean: Alan Price (A-218, ext. 2721)
Academic Counseling: Kimberly Taylor KGTaylor@sbcc.edu


Bruce Oda, M.A.O.L RT (R) Chair/Director (A-213, ext. 4374)
Danielle Terveen MBA, RT (R), RDMS, RVT Clinical Coordinator (A-213, ext. 3761)